She, Me and the dildos
We liked to experiment but we never used sex gadgets until then. Finally, Ania suggested a new purchase, so we ordered 2 dildos. Bigger and smaller to diversify our fun. Overall, it was more Ania to please. It was supposed to be
sex simulation with two guys, hmm … even three in a way. When the toy shipment arrived, we didn't wait until evening to try them out. For courage, we drank 2 glasses of wine each and it started …
This kind of sex is never forgotten … but one by one …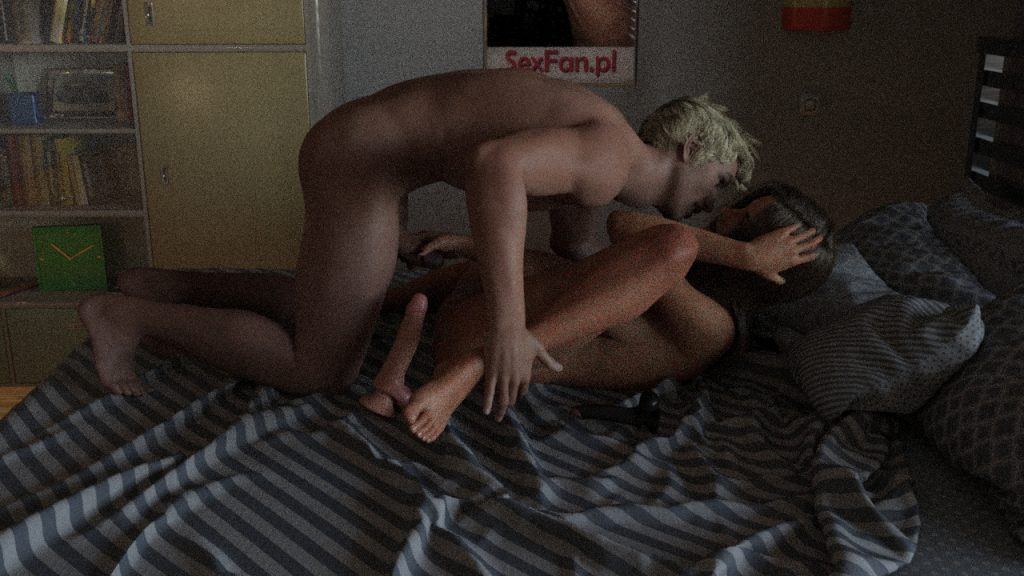 We were so excited and horny about this new challenge, but we started out normally as a missionary. This is one of Ania's favorite items. The cock was penetrating her pussy and I put the bigger dildo to her mouth. She started to lick them and suck them like a real cock. The dildo was a little bigger than my sticky penis.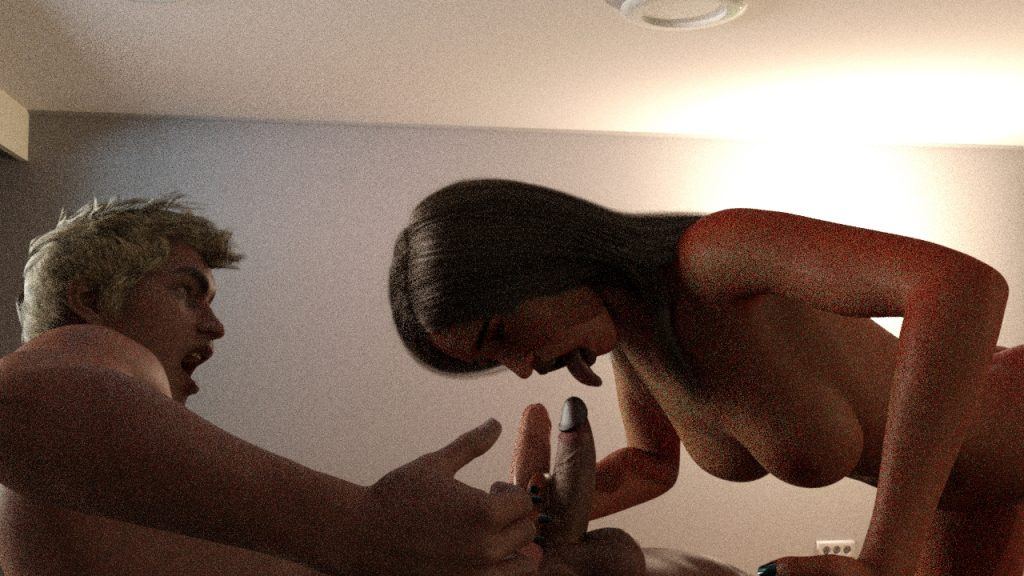 I reached for the second smaller dildo. With a little effort I put them in her pussy next to my cock, pressing the bottom of my hand so that it does not fall out. I kept on fucking, feeling the dildo rub against my cock. It was tighter but nice. After Ania's reaction, I knew that it was even very pleasant. Now she was fucked by two cocks while she was licking the biggest of them. The excitement was getting stronger, but I knew that the smaller toy was meant for something completely different. Ania changed position, pushing the asshole towards me. I licked her other hole and slid a smaller dildo into it. I shoved my cock into her very wet cunt again. I grabbed her hips and fucked her from behind like a bitch.
– Fuck me harder!
– Is that what you want, bitch?
The cock was going deep, I was pressing the dildo with my hand, which was lightly entering her anus. Anne picked up the other one and, leaning her head over it, began to suck it.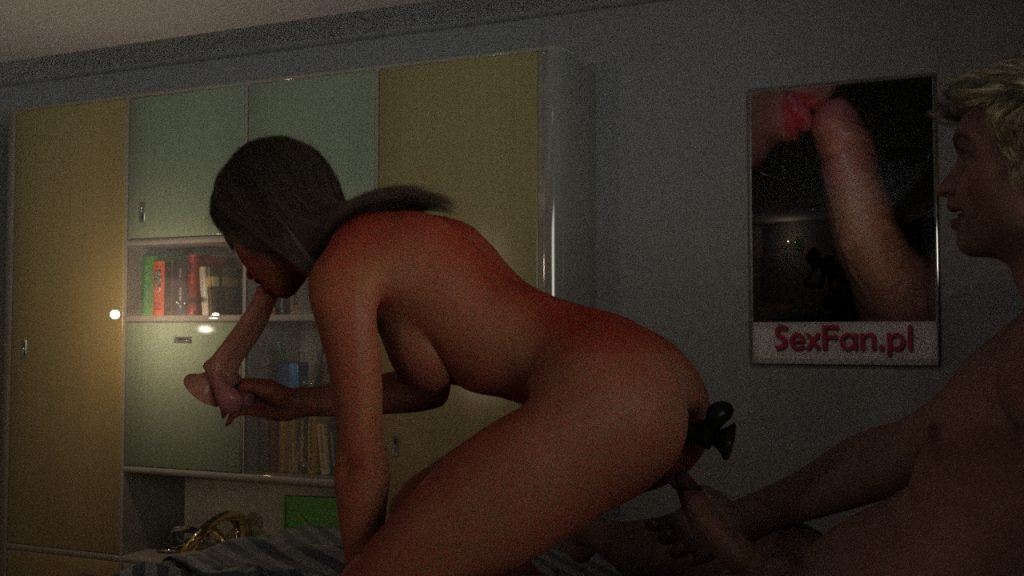 -Who you are?
-Your bitch!
– And who else?
"Your whore," she replied with a slight groan.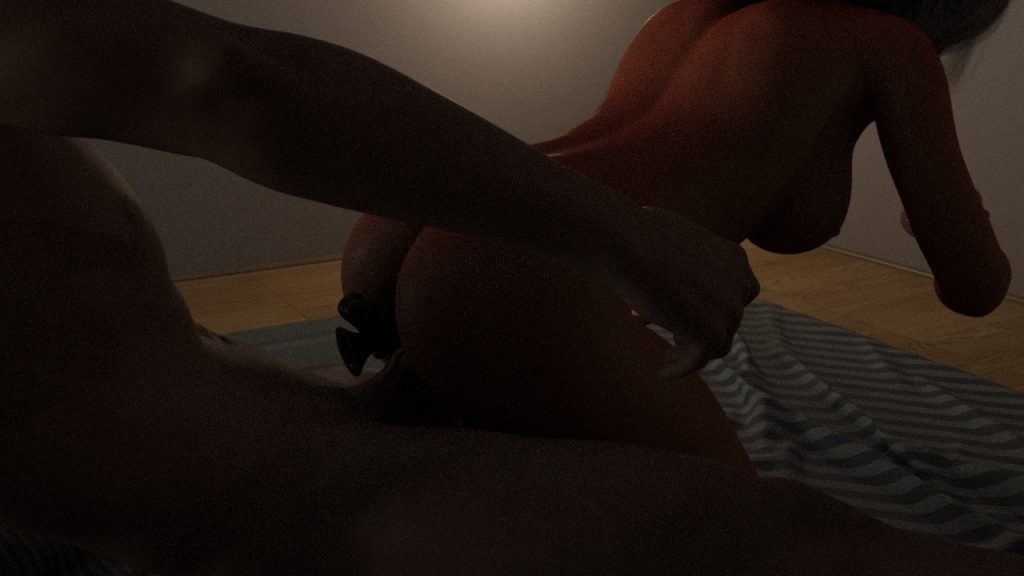 I fucked her like a whore and it was very enjoyable. I felt she was. I lay down on my back with my dick standing up to the maximum, and she, lying between my legs, began to suck it. She grabbed a large dildo in her hand, put it next to my cock, and while looking at me she sucked it from one to the other. She also tried two at a time, but only the heads came in. She played for a few minutes, and I tried to keep my excitement in check.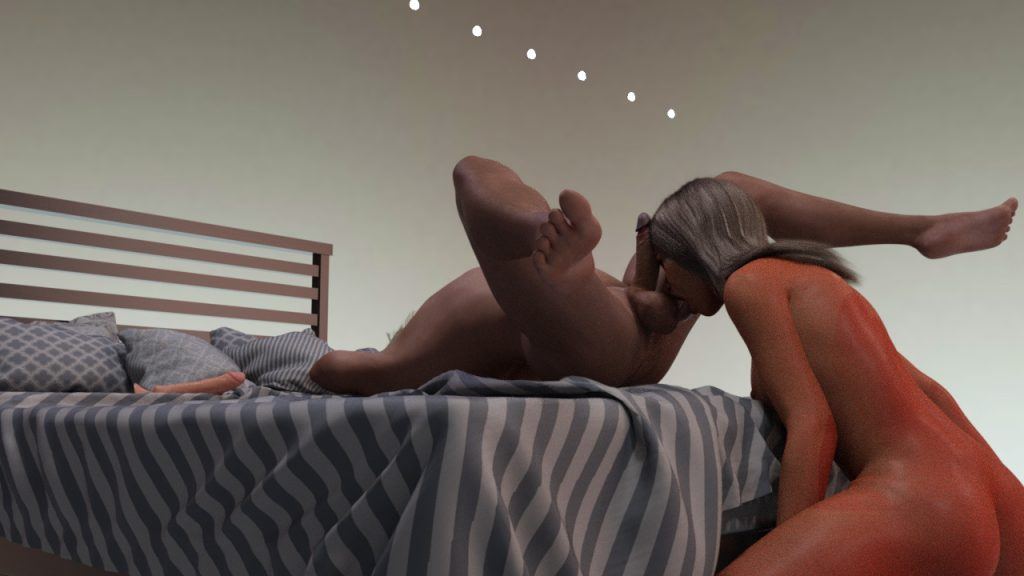 She finally put the dildo down, her tongue focusing on me. She started licking my balls, her tongue touching my anus more and more. I liked such games, but Ania did not use them often. But now she obviously wanted to. I lifted my legs and she began to lick me intensely, teasing my little hole with her tongue. She licked me like that for a few minutes, but she knew it turned me on too much, so she stopped at the perfect moment.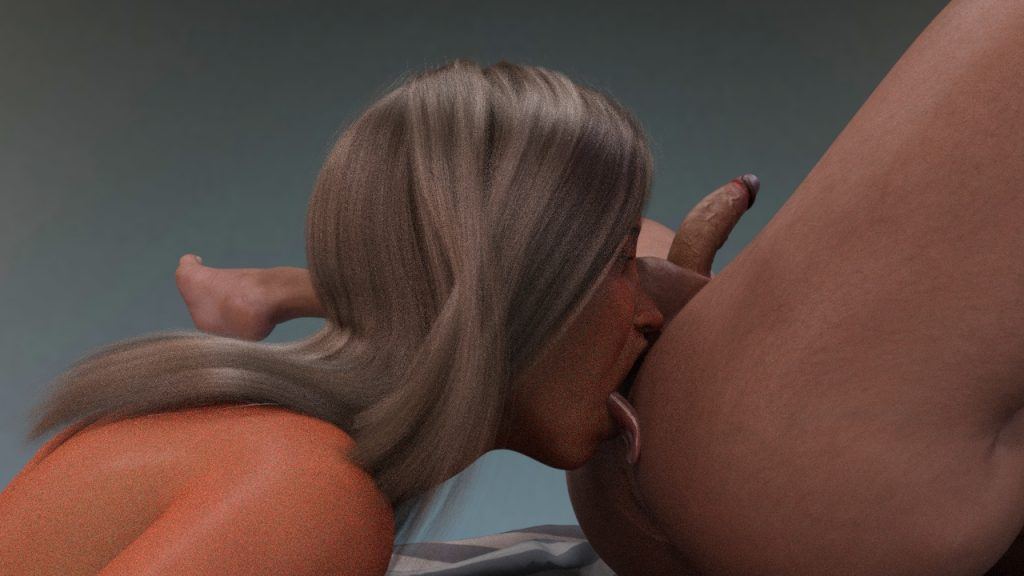 She stood over me at the height of my head and crouched down. I started licking her pussy. After a while she sat on my face, and from time to time I caught my breath and penetrated both holes. I was happy that she wanted it, because she wasn't always persuaded to do so. She pressed her ass against my head and I continued to penetrate her interior while I was looking for a breath.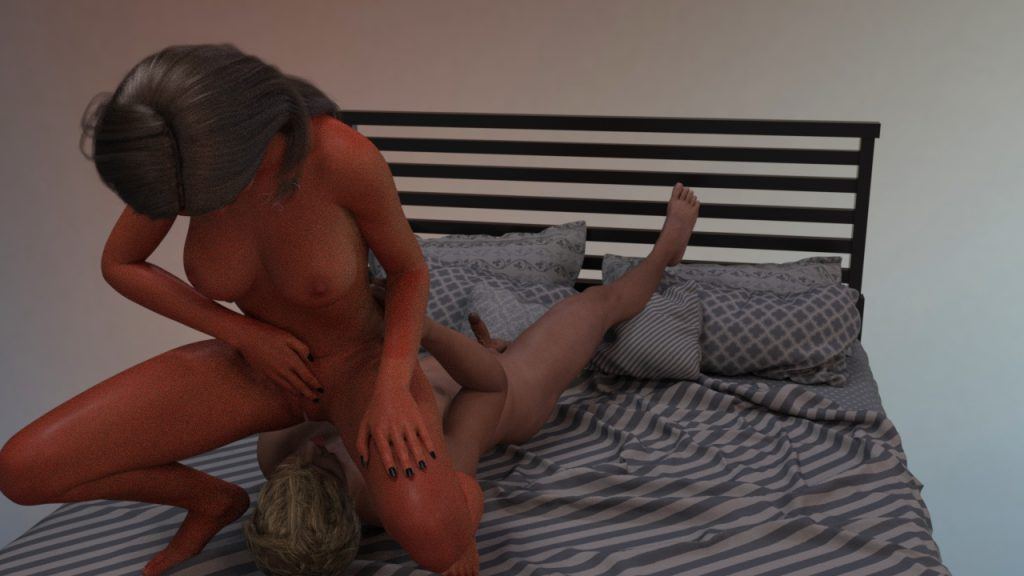 Finally, she broke this nice oral and lay back on the pillows. Now I stood over her, crouching so that the dick was in front of her face. She immediately grabbed him in the mouth and I started fucking her. I felt her finger begin to penetrate my anus. She did it masterfully. I was fucking her like this for a while, but the urge to cum again came, so we stopped the game. She returned to the doggy style position. She was probably counting on me to stick a dildo and a dick in her. I did not do that. I loaded a big dildo in her cunt and a smaller one in her ass. I pressed my hand on both at once.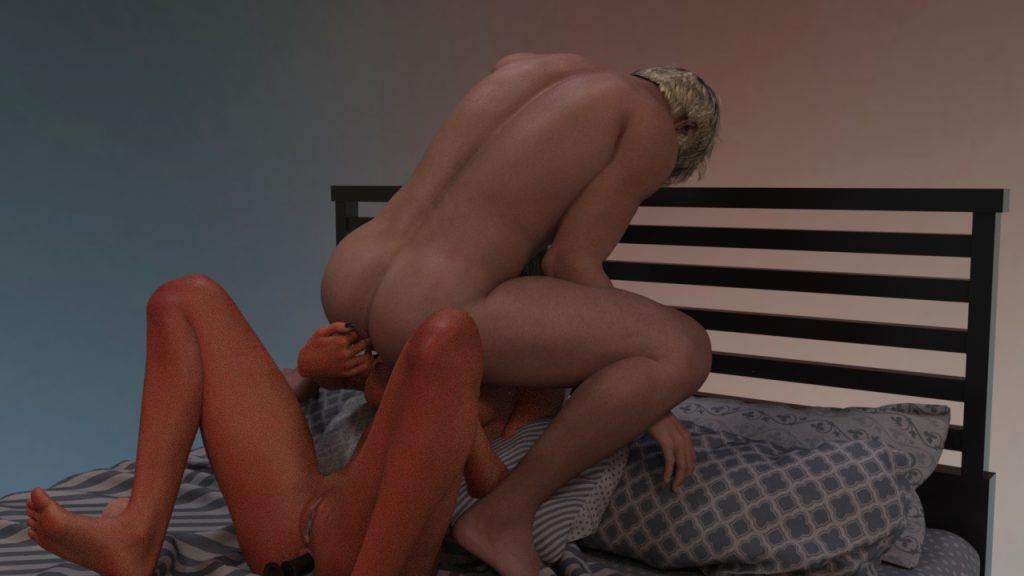 I grabbed my dick with my other hand and nudged myself over her buttocks. I knew it was time to quit, and she loved the cum on her back and buttocks. I kept fucking her with two fake dicks, trying to keep them all in her holes. I was surprised how easy they are. Two holes were completely absorbing the artificial cocks. I stopped jerking off occasionally to have two hands free to do her right. She squirmed and moaned. It stuck out even more so I pounded even harder. I never thought she was so eager.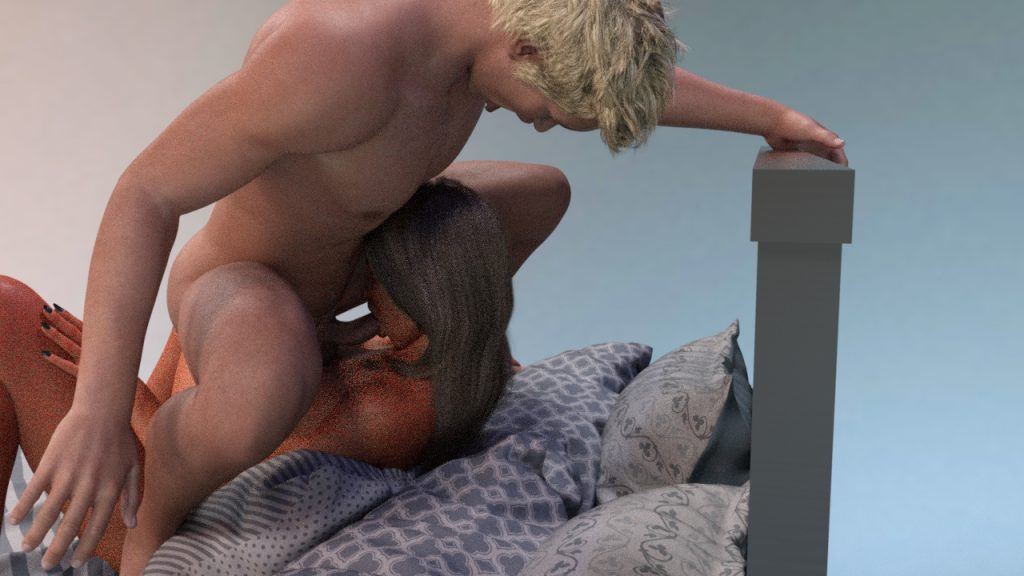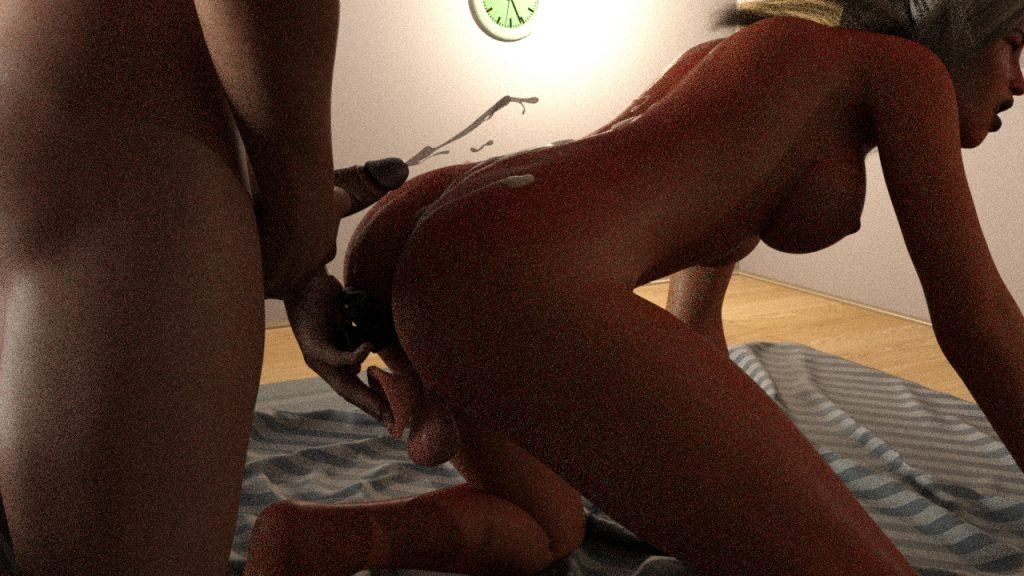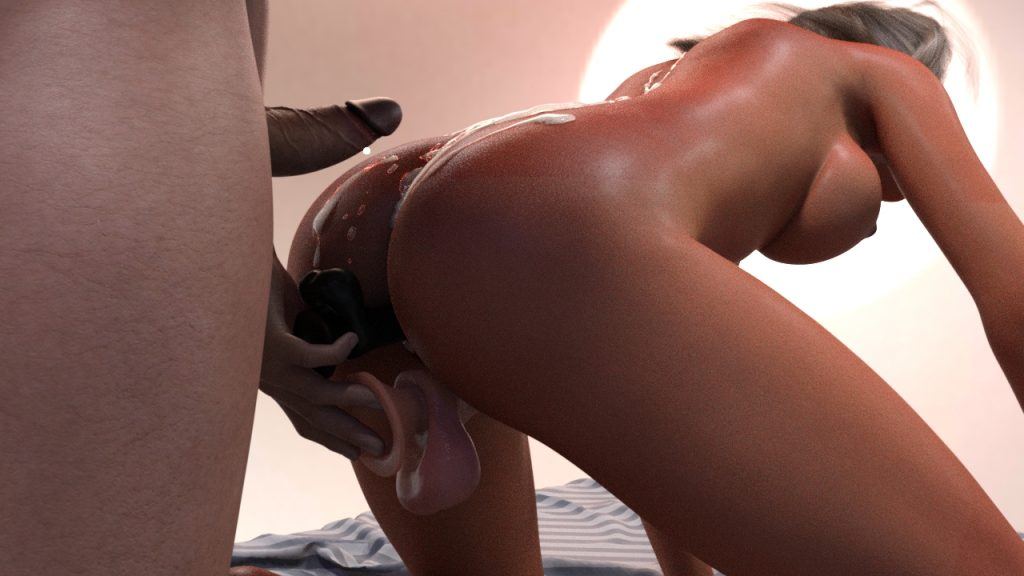 I saw more of a bitch than a whore in her back then. Finally, I heard her gasping and felt like she was having an orgasm. Without waiting any longer, I went back to the jerking off and fired my cum all over her buttocks and back. The semen ran down them, flooding the dildos as well. I pulled them out of its openings and we lay down side by side. Satisfaction was written on our faces. On the same day, after a few hours, we fucked again, and twice a day we rather never happened.