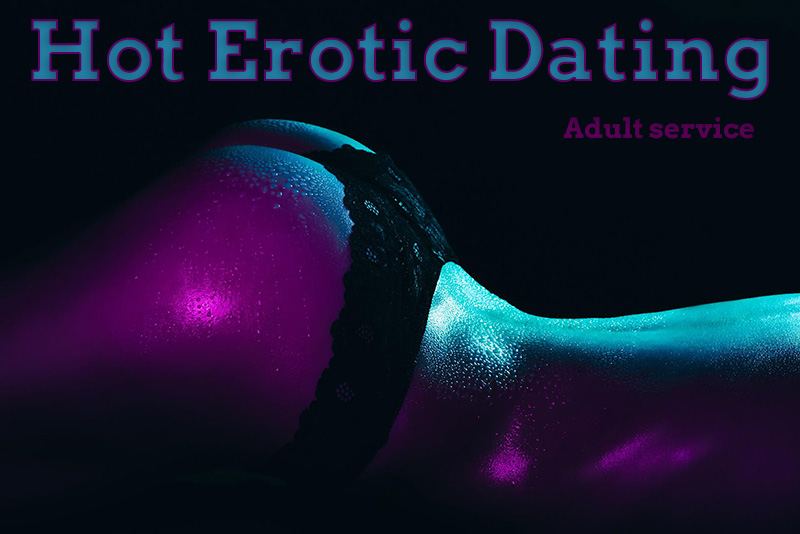 My friend and I had an appointment to have sex, for the first time, without any further ado, we just decided to spend our time indulging in all sex pleasure. We did not want to get rid of inhibited by alcohol and have fun without additional stimulants. I was curious to see how open we would be "sober". The whole evening was supposed to be full of sex and pleasure, not a few minutes of sex.
Dorota came to me, as usual, a little late, I don't know about her, but all day I only thought about that evening, and a few hours before the meeting, thinking about him gave me no peace and made my work difficult.
We greeted each other with kisses, I saw tension in Dorota's eyes, but probably also desire. Before, we only had unplanned sex after drinking alcohol and usually with a quick finale. This time it was supposed to be different …
– What we do? I asked, sitting down on the couch
– Maybe a movie? She replied pouring juice into a glass
– What? – I asked
– Maybe an erotic? She asked with a smile
"Hmm," I wondered aloud
– We have already watched eroticism together, it is rather poor productions, more like a disco polo movie than something exciting.
"Not all of them," she objected
– Yes, I know, but there are no good ones on digital platforms.
– How about porn? She asked, embarrassed
She surprised me, rather avoided watching porn together, and here is such an offer.
-Ok. I replied with a smile
I started switching videos from Pornotuba and each was presented with a screenshot of some scene.
– Which one? – I asked
In silence, she studied the screen of the scrolling films.
– Could be this one. She replied suddenly
I turned on the movie and we watched the scenes in silence. After a short cinematic introduction, the couple fucked from behind, every time the screen showed sharp close-ups as the cock penetrates the inside of his partner's pussy.
– They should make such films based on sex stories to be much more interesting. – she commented
I said a fact, but the sex scenes in this movie are pretty good.
– No. – She replied shortly.
The movie turned me on a little. I looked at Dorota sitting next to it, you could see that she probably liked it too. I spread my legs a little and my thigh touched her thigh, I felt her push them closer to mine. I took her hand and put it on my crotch, she didn't withdraw her hand, but she didn't even move it an inch. I felt she was tense and stressed.
I reached over to her pants and unbuttoned the fly button. I opened the zipper, she did not protest, she put her hand on my fly, she starts to rub against my cock. I slipped my hand into her pants, felt the warmth of her pussy through her panties. I rubbed my fingers over the panties of her labia, feeling the cloth getting wetter and wetter.
Dorothy at that time unbuttoned my pants and reached straight to my dick. She pulled him out, wrapped her hand around him and began massaging him.
I finally put my hand in her panties, we got closer to each other and we did each other well.
The movie was coming to an end, the chick was just giving a blowjob to the guy by deeply putting his dick down his throat.
– Do you like it? – I pointed at the screen
– Yes. She whispered with her eyes half closed
Then do the same to me. I said
Without saying a word, she leaned over to me, and I took my hand out of her panties and quickly slid her pants down to her knees. She lay down on the sofa and her head was against her cock. I reached over to her buttocks and placed my hand between her thighs.
She tensed slightly, pushing her bottom towards me, but without this help, my fingers slipped into her pussy, trying to move them, doing her gentle fingering.
She, on the other hand, was already sucking my dick, I felt her tongue running on his head and disappearing in her mouth every now and then. It was very nice for me, but I didn't see it too much, I just felt it, because when I turned towards her buttocks, I was taking care of both holes. I penetrated her cunt with two fingers and gently teased her other hole with my thumb. At one point, my thumb dug deeper into her ass as she stuck out even tighter.
– Do you like it? I asked softly
"Yes, she replied, and her hand was briefly on mine and pressed it so that my fingers dipped even more inside her.
Dorota licked my dick more and more passionately and her tongue more and more often reached my eggs. I had a lot of fun, but it was going to be an evening of pleasure, so I stopped taking care of my cock by saying:
– Crouch and I'll lick you.
She understood immediately what I was talking about, I lay down alongside on the couch and she crouched over my face, almost sitting on her. Immediately my tongue began to penetrate her hole, I licked it everywhere and she went down more and more until she finally sat on my face. I stiffened my tongue by sticking it inside her. She rhythmically pressed my butt against my face, stuffing herself on my tongue. I just fucked her with my tongue.
I think she liked it after the sounds she made, I understood that she would definitely want to repeat it.
When we finally stopped, I stood in front of the couch saying:
– Lick me.
Dorota sat down between my legs and started licking my cock and eggs on each side, every now and then picking up and moving it rhythmically. We played for a few minutes until I finally motioned for her to sit on the couch. I took off the remnants of my clothes and kicked everything off myself.
– Show me how you are doing well. I said
I saw the confusion and blockage on her face again, but I refused to give in, took her hand and directed it to her pussy. With some reluctance, she stuck her fingers in her pussy and closed her eyes. I sat down in the chair opposite watching him masturbate.
– Spread your thighs tighter. I said
Without a word, she spread her thighs wide and I could see even better her very nice pussy and fingers that disappeared inside her.
Suddenly I got up and stood to one side of her with my cock at her head. She paused and looked at me questioningly.
– Do not interrupt. I said
She started playing with her pussy again and I pushed my dick to her mouth, she took it in her mouth and continued to masturbate, giving me a blowjob. She played like this for a few minutes until I turned her on the couch and he unhooked her ass in my direction, leaning against the armrest of the couch.
I looked at the unbuttoned asshole and gave her a strong slap, she looked at me with a smile turning her head towards me and another slap landed on her ass and another. Finally I grabbed her hips and started to push her from behind. I rhythmically fucked her with my square teasing her other hole, she didn't argue.
After a few minutes I heard:
– Cum in me. – she said
– In what? – I asked
– In my cunt. Fuck me with your dick and cum in my cock. She added excitedly

It turned me on so much that I fired right into it. After a few movements, all my sperm flooded her hole. I left it a little tired and sat down on the couch.
She lay down next to me and, surprising me, completely reached her mouth for my still protruding cock. She took it deep into her mouth, licking it thoroughly. She leaned on my bare knees and said wearily.
– Will we do it again sometime?
Whenever you want. – I replied
Nice, because I have some ideas that may surprise you … it was really a good "evening of pleasure" … – she said with a smile.