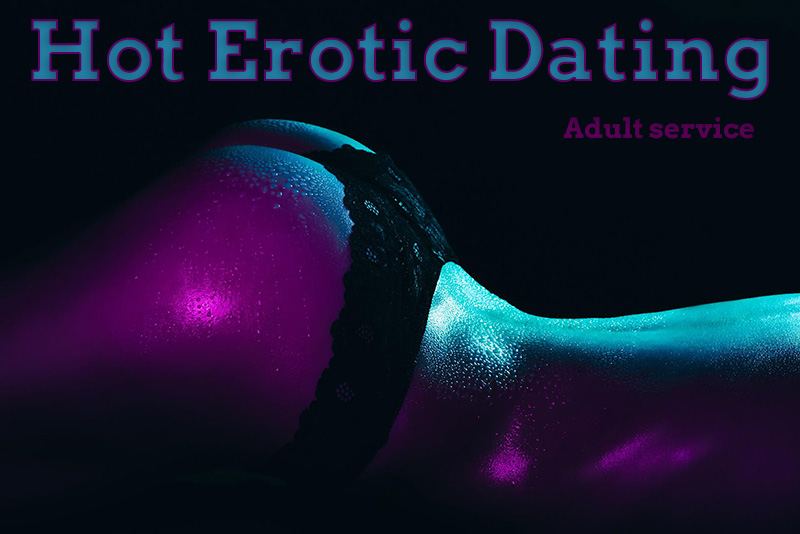 Blowjob at the gym
When I was just closing the door of my apartment, I heard Patricia's voice.
– Me to you, and you going out somewhere?
– To me? I'm just going to the gym, unless you wait for me at home? But it will take a while.
– To the gym? She repeated curiously.
– To the fitness club? She asked.
– Not to the club, my friend has a gym in a small extension and left me the keys on his vacation.
– Can I go with you then? I will sit and watch how you train.
– Sure – it's next door on the estate, 2 minutes walk.
– Great.  – She said.
You can see that she was pleased that she can go watch the training.
The day was hot, the temperature was almost 30 degrees. It suited me, I like high temperatures, but on Patricia's face, after leaving the building, a blast of heat made her face grimace.
– I hate hot weather, I'm almost boiling. How can you exercise in such heat? Probably air conditioning there? She asked.
– Climate? Good, I laughed out loud.
– This is not a luxury fitness club, but a home gym, one room and that's it.
"I understand," she replied impassively.
-After a while we were there, the farm building was next to a rather impressive house of a friend who was just enjoying his vacation in some warm countries.
I opened the door and let the first Patricia in. She looked around curiously, the room was not large, two benches, an atlas and a pair of equipment for training the abdominal muscles and dumbbells arranged.
– It's even fun here. – she said.
– I like to come here to train too. There are no people like in clubs and the equipment is always free. – I laughed.
– Okay, I change, and YOU sit on the bench.
I took off my shirt and pants, turned sideways to her and pretended not to be embarrassed.
– But you are built, it was not so visible in your clothes – I could feel her eyes on my body.
Flustered, I wanted to change faster. Answering under his breath:
– without exaggeration I am not super built.
I quickly started putting on my tracksuit.
"You must be crazy," she suddenly said in a raised voice.
– What? I asked surprised.
– In this heat, where is only a little cooler here than it is outside you want to exercise in sweatpants?
"I always exercise and live like this," I added.
– There is no speech, practice in shorts – she stated firmly … You will faint here again and it will be.
– He won't pass out. – I always train like that… And anyway, I don't have shorts, but shorts.
– So what? Panties like panties.
– Okay, I give up, although I find it a bit strange.
I took off my barely worn tracksuit and stayed in my gray underpants. She looked at me.
– You look really cool. She said as if thoughtfully.
I ignored this compliment and after warming up I started a series of exercises for the chest, forgetting that I only exercise in panties. Patrycja, not wanting to disturb, was silent, sipping my energy drink and watching the exercises. It wasn't a bad idea to train in the heat dressed like this, I felt much better than in sports clothes, although sweat was pouring off me too. When I was doing the bench press exercises and after the series ended, I did not get up for a while, resting while lying down, I heard:
– You can see your penis you have these panties loose.
– Excuse me. I said abashed, quickly pulling my thighs together like a schoolgirl.
– It doesn't bother me, I just said.
– It doesn't bother you or you like it? – I asked aggressively.
– I like it a lot. – she said with a smile.
– And I have various such thoughts. – She added.
– What? – I asked and I felt that it was starting to turn me on and somehow the series of training that I have to do go away as a minor element.
– And such that I'm sucking you on this atlas. She said looking at my eyes.
– It's a bench, not an atlas. – I punched pointlessly.
– Does it matter what I would suck you on?
– At the moment the least important. – I confirmed eagerly.
She got up and walked over to me, crouching already sliding my panties off. The cock popped out, sticking out hard, she took it in her hand and began to move it slightly, looking at it curiously. After a while she had it in her mouth. For a moment she sucked all over him, and after a minute she was rubbing her cheek with it, as if she wanted to feel his delicate skin on her face. After a while she sucked it again, inserting it very deeply. Feeling great excitement, I grabbed her hair, lightly pressing my dick so that it entered her tonsils. After a while I let go, she gasped and her hand began to slap my cock. She did it efficiently and quickly.
– Don't be up because I want to mouth. She said in a whisper, continuing her beating.
I tried awkwardly to reach her pussy, but she pushed her hand away firmly.
No. – Today only a blowjob, other times you will fuck me. She said firmly.
And again she had it in her mouth, she sucked it, touching my eggs with her hands, and after a while she was licking them, putting it in her mouth and sucking like some sweet delicacy. After a while I felt that I was about to cum, she sensed it too, quickly putting his cock in her mouth. I felt an orgasm, my semen spurted right into her mouth, and she was "greedily" swallowing it, continuing to blow it off. When I finished, she caressed and sucked him for a moment.
Getting up, she said:
– And I ruined your training. – As if reproachfully to herself … Will you finish now?
– Now? I won't finish anything and you didn't mess up it was very nice.
– But why nothing else? – I asked.
– In the heat? – Too hot, but I promise we'll repeat it however you like. I am very eager for sex.
– But I have one condition. – she added.
– What?
– I want to fuck here, not at home on the couch. Ok.?
– Agreed. – I accepted eagerly.
– Then get dressed and you invite me for ice cream. Although I tried the warm one today, and by the way, you have tasty sperm.