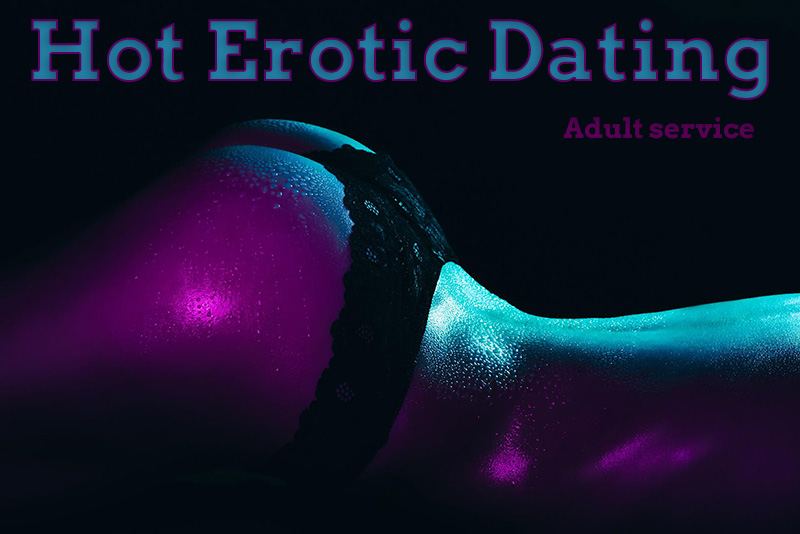 Birthday gift – erotic story.
This story is true and happened many years ago.
As every year, there comes the day when you have to add another year to your age. There was a lot of them, but I didn't care too much about it. Most often, my every birthday was bland. I didn't really like to go around them loudly. I enjoyed only those in a very small group of people I like.
I avoided bigger birthdays because I knew there would be someone I didn't like and who I had to invite anyway. I wasn't going to bother with them even on my birthday.
A lot of work and little desire to party, and my friends were too far away to visit, so I completely missed my birthday. From the morning I received text messages and phone calls with wishes. Two colleagues from work urged me to meet one of them by phone. They didn't mention my birthday but invited me over. I liked them, I felt at ease with them, and I had a few "adventures" with each of them. I decided to use the invitation. Sometimes it bothered me if they knew I slept with each of them. I didn't feel bad about it, it was just sex for pure pleasure, not some kind of relationship.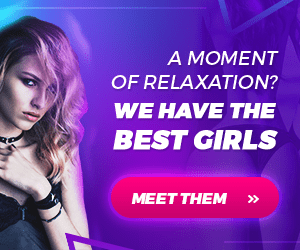 I had a lot of work, so I didn't reach them until around 8 PM, notifying them by phone. It turned out that they remembered my birthday. I collected nice kisses and wishes. I noticed a pretty well-prepared dinner with wine. I felt nice. I often helped them in something and they could count on me not only at work, so it made me feel even more pleasant that they remembered about me.
Aga and Kaśka, because we are talking about them here, are two girls of similar age. They were about 23-24 years old, so much younger than me. Has it ever bothered me? Probably not 🙂 We got along at work and there were no problems after that.
After the meal, glasses in hand, we sat down in front of the TV. The girls threw some comedy from a DVD, Aga sat on the left and Kaśka on the right, me in the middle :). We were laughing out loud while drinking the second bottle of wine.
The girls alluded to the "birthday present" in their conversations, I didn't know what it was about, but I didn't think about it. When the atmosphere completely relaxed, Aga launched a porn movie from the DVD. And it wasn't ordinary porn, it was rather rough hardcore with a twist of perversion.
As I concluded from the interview with Kaśka, Aga was a fan of such films, and the sharper the better. The laughter stopped and we watched hardcore group porn in silence. They fucked in 100 ways and in every hole. I felt quite weird, I wanted sex but it was impossible. Sure, if there was one thing, something would happen, and nothing of it … I was pulled out of my thoughts by Aga's hand, which was on my knee, she was very open and willing, but she never belonged to someone, such a person. This time it was completely different after a while her hand was on my fly. I looked at her surprised. I also looked at Kaśka, she was looking at it with complete calm.
– What is?
– It's our birthday present. One of the girls answered.
– How is it yours? – I asked feeling as he is unbuttoning my fly.
– Ours. Yesterday somehow we came up with such an idea.
This time I heard this answer from Kaśka. It stunned me, I did not expect it.
Aga pulled my dick out and bent her head over him. After a while, I felt her lips on my cock. Without hesitation, she started sucking on me next to Kaśka, who moved closer and rubbed her slim body on me. We kissed and she lowered her head. Aga made "her place" and after a while her mouth covered my dick.
They played with my penis in this way for a few minutes, and I was getting closer to them. I felt Kaśka's small firm breasts and plunged my fingers into Aga's pussy. My dick was sticking out firmly, and they were eager to "beat" it.
Once we were half undressed. The girls suggested going to the bedroom. They didn't have to persuade me. After a while, we got rid of the rest of the clothes in it. Aga put her ass in the doggy position. I grabbed her by the hips and pushed into her firmly. Kaśka tried to touch us, I felt her hands on my testicles and buttocks. She also took care of Aga's body, it surprised me.
Even though it was nice, I couldn't fuck Aga all evening, so after a few minutes I took care of Kaśka. I quickly understood her intention. She wanted to be upstairs and after a while she was straddling me as my cock was digging into her narrow pussy. Slightly leaning towards me, she was rhythmically stuffing my cock, shoving it hard into her wet cunt. Aga didn't want to be passive, she lay down between my legs and I felt her tongue on my balls. As soon as my dick slipped from inside Kaśka's pussy, I felt her wet tongue on it. Aga did not forget about Kaśka, she teased her pussy and ass with her tongue. It was clear that Kaśka liked it, she leaned even stronger towards me, pushing her ass towards Agnieszka.
It was strange and surprising. I thought they were 100% straight, but there was too much going on for me to think about it for a long time. A lot happened that it was hard for me to remember all the nice moments.
Kaśka rode me hard and it didn't take long for her to orgasm, it was loud and quite "spectacular". I had to overcome the desire to relieve myself, after all there was Aga who took care of us so nicely. Aga always made it clear that she was very submissive, but also very perverted. When she saw that now it was her turn to immediately take the doggy position as before.
I gripped her hips tightly and sharply penetrated her pussy. Kasia clung to me as if she wanted to participate in it no less than me. I felt her hands on my buttocks, and her tongue ran down my neck. It made me even more tense and excited. I heard Kaśka whisper:
– she prefers butt.
I said nothing, just pulled my dick out of her pussy and started pushing it into her firm ass. The dick entered without any problems. Aga was breathing harder and harder, it was immediately obvious that this is what she wants and that is what gives her the greatest pleasure. Kaśka watched as my dick disappeared between Aga's buttocks. Her curiosity and excitement were evident.
– stronger – Kaśka prompted loudly.
I accelerated, hitting my hips hard against Aga's ass. She loudly showed her pleasure with every deep thrust. In the end I couldn't stand it and I let it go straight into her tight hole.
A stream of sperm hit her insides and she moaned with pleasure. It looked like she was having an orgasm, I didn't even know that this was how a woman could get pleasure.
When we finished, we lay down side by side on the bed. Kaśka suggested a common bath. We readily agreed. The large bathtub was enough for 3 people. It was nice and fun. The bath lasted 30 minutes. The three of them were relaxed, but Aga wanted to get my cock again and began to suck it without fuss. It disappeared in her mouth, but every now and then she interrupted, exchanging a few provocative sentences with Kaśka. In the end, I couldn't take it and I shot my sperm right into her face. Sperm was dripping down Aga's mouth, and then Kaśka reached her mouth to my crotch, licking the remnants of sperm with undisguised satisfaction. At the end she gave the head of a cock with a tender kiss.
When the excitement passed I looked at the girls:
– I have never had such a birthday before.
They just laughed without commenting on my words.