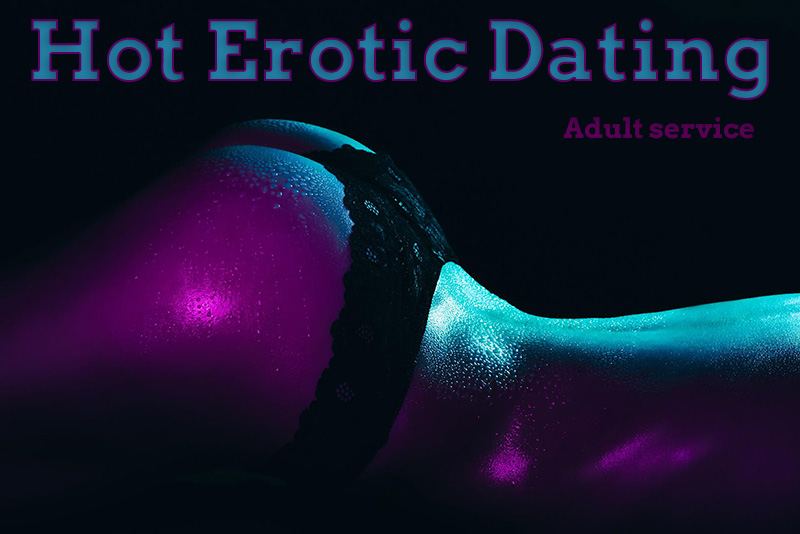 Cuckolding or how I fucked Adam's wife. – Erotic story
Bored, I sat at home wondering what to do in the evening, and finally I had the idea of ​​visiting the old cottage that I used to visit years ago. I wasn't even sure if it still existed, but it turned out to be so. I logged in with my old Nick, which surprisingly worked and started to look at what chick to hook up here.
I picked up a couple of girls, but somehow the conversation was not sticky, although some of them could sharply and persuade me for cyber sex, but in the end I was intrigued by the Nick of the man "I will fuck my wife".
I went on priv with him, it turned out his name was Adam. He was a 30-year-old who was filmed by Cuckolding, so he was aroused by the sex of his wife with another, when he can watch it. At first I thought it was a joke, but his wife joined our private cabin and it turned out that her husband really wanted it. She did not hide that at first she hesitated, but finally agreed and was determined to do such an experiment. It was great to talk to them because they were intelligent, cultured and with a sense of humor. I understood that Agnieszka, because that was his wife's name, and Adam were not insane or crazy, they just wanted to make such a fantasy come true.
We talked a couple of evenings in a row, Agnieszka talked to me and finally suggested that I should try Cuckolding with them. After a moment of reflection, I agreed, I knew that she was attractive, she sent me a few photos and I have never tried this form of sex, so I was attracted a little / despite my fears /. As I understood Adam was supposed to be only an observer and we were to ignore him completely during our games.
I drove up to them in a taxi because I thought there would be some alcohol at the meeting and I had no intention of staying with them for the night.
On the threshold Agnieszka welcomed me with a smile and a glass of wine in her hand. She invited me in. I was looking for Adam and she understood what I meant and said that he would join us later.
We sat alone talking about the latest movies until finally Adam came in, smiled at the sight of me, but did not come over, but sat in the corner on the armchair with a drink in his hand.
Agnieszka suddenly started kissing me right after his arrival. She was really good at it, her tongue entered deeply into my mouth and after a while I forgot that someone was watching us. She said softly after a few minutes – "get up" and when I did, she unzipped my fly and pulled my cock out. She put it in her mouth right away and started sucking it off. I closed my eyes in pleasure, but it didn't take long, because after a while she got up and began to undress. Seeing how quickly she gets rid of her clothes, I also took off my clothes. We stood naked for a while, looking at each other. I glanced at Adam, he was staring at us intensely with unconcealed excitement.
Agnieszka lay down on the bed with her legs spread. I stepped closer and leaned over her crotch. I started licking her pussy, it was pretty dry at first, but my tongue did its job. I felt that she liked it a lot because her hand pressed my head against her crotch. My tongue entered then as deeply as I could stick it in, but after a while she let go of my head saying "let's make love". This is what I was waiting for, I lay down on her easily hitting her hole with my dick and started to pound her. At first she was quiet, her breathing was only slightly more intense, but after a few minutes of fucking Agnieszka was moaning with pleasure. I glanced again at Adam sitting in the same position staring at us as if mesmerized.
I finally wanted to change position and take her from behind, but she said, "Cum in me." What was I supposed to do? It was the realization of their fantasy, not mine, so after a minute or two I shot my sperm flooding her pussy. When I was finished, I left it quickly, and it was no less quickly creased. Agnieszka looked at me saying: "Can you leave us alone?"
I realized that this was the end of the meeting and I was just asked to leave it. I got dressed quickly and Agnieszka, without changing her position, was lying there with her legs spread and my sperm was flowing down her labia. She was looking at me with a slight smile. I said goodbye quickly and went to the exit. At that moment, I heard Agnieszka's voice, not to me, but to Adam – "Lick me".
Well, that surprised me completely. I quickly closed the door behind me, wanting to leave this place as soon as possible. Already in the taxi, however, I began to wonder if they would call me …