Escort girl
I was already bored as a lonely man sitting on sex Discord, sex cams and even sex phones which I liked a lot but started to bore me. I decided to change it to get to know the girls, I did not have much time and those picked up in the chat rooms most often only fantasized about the meeting, and the sex phones simply did not arrange sex dates.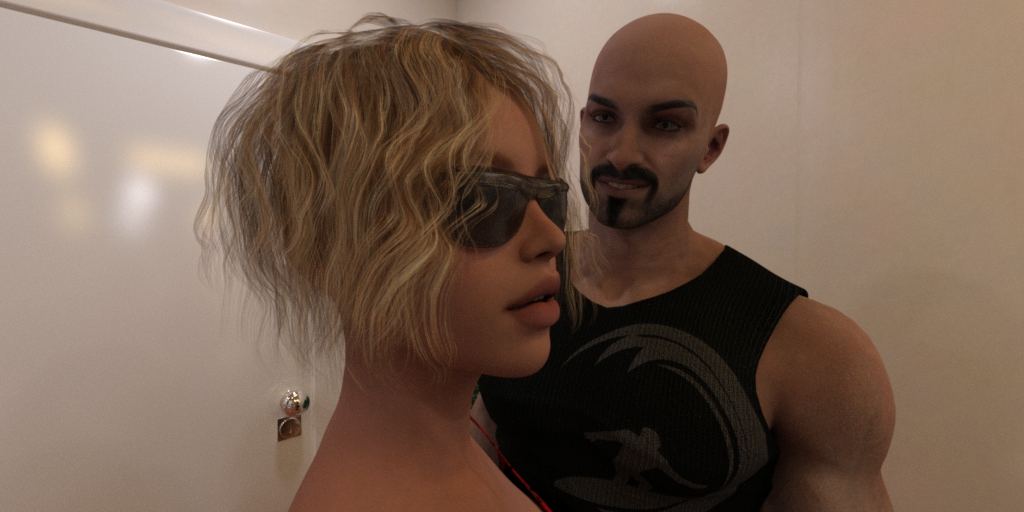 So what's left for me? I guess the only option is an escort girl. I looked at various sex ads looking for girls arranging private sex meetings, but as it turned out when looking carefully through the ads, there weren't too many of them, because most of the "private hosts" were not private at all, but by some agencies pretending to be private sex services.
However, I finally found a girl who seemed to be really doing this kidnapping without middlemen. After the contact, she even sent me a few photos without a mouth to see if it suits me. She was slim and had a nice young body so what would not suit me?
An hour for such sex meetings seemed little to me, the more so that I had not dealt with this type of service before, so I went crazy and agreed for 2 hours for 400$ to come to me. I arranged the meeting for 9 pm and practically perfectly to the minute I heard the doorphone bell, and after letting me into the staircase, I heard a knock on the door.
When I opened the door, a scantily dressed girl was standing in the door, it was summer and very warm evenings, so this outfit was not very surprising and probably even my neighbors would not have suspected that I had brought a whore … well, maybe a little, but it did not matter to me. I was not interested in the neighbors, and apart from a polite greeting, I was not friends with any of them.
Jola – she shook my hand to greet me.
"Paweł," I said, a bit embarrassed.
To hell, the excitement was mixed with some stress for real.
Would you like something to drink? – I asked.
Drink if you have alcohol.
I have – I replied heading to the kitchen, but before I did that I took the prepared 600 zlotys out of my pocket.
I gave her the money and she hesitated for a moment as if she was a bit embarrassed, but after a while she took the money saying:
You could have paid in the end.
I went to make drinks and she followed me.
What do you want Pawełek? she asked.
"Surprise me," I replied with a smile.
Jolka crouched in the kitchen in front of my crotch and, not worrying about mixing alcohol for drinks, started to unbutton my fly. She had a bit of a problem with my trouser belt, but after a long while she held my cock in her hand.
She began to gently move it and gently touch its head with her tongue.
How do you like it? She asked, looking up.
With drinks in my hands, I didn't know what to do, I was excited, but I preferred such caresses on the couch, not in the kitchen.
Very, maybe we'll move to the couch?
"Sure," she said with a smile.
As soon as we got to the couch, She crouched down again and I felt my dick disappear in her mouth. She started sucking me off, I grabbed her head, pressing it tightly against my crotch.
She did it very professionally, giving me great pleasure, glancing at her, I thought she liked it, unless she was pretending so well, but I didn't think about it, I wanted to fuck her and as soon as possible.
I interrupted her caresses and she, understanding where it was going, I don't even know where she pulled the rubber band from and after a while she pulled it over my dick.
I even threw myself at her and we both landed on the carpet. I entered her without a problem, she was wet and my dick probably entered her pussy. I started fucking her rhythmically. She moaned a little theatrically, but it didn't bother me at all. I fucked her by pressing my body against hers and trying to let my cock go as deep as possible. At the same time, I licked her nipples, sometimes biting it lightly, until at one point she groaned in pain, because I must have exaggerated, but she did not protest. After 15 minutes we changed position. She leaned against the couch and I entered her from behind. I could admire fucking her like this with her slim and firm ass. I wanted to get into him, but knew he didn't have anal sex at least with clients.
"I'd come up your ass," I said in a raised voice. I don't even know why I said that, it just popped out of what I was thinking as I was fucking her from behind.
"Put me in," she said softly. I didn't know if I understood her words correctly, so I put my finger in my saliva and slid it into her ass very gently.
It buckled harder and my finger went deep into it.
"Put your dick in," she said after a moment, adding:
Sure I wanted to slowly started squeezing my cock into her ass. He entered without a problem and She groaned with excitement, but not as theatrically as before, it seemed like a natural sound of her excitement.
I fucked her ass for long minutes and she didn't seem to have enough. Eventually, I was too aroused to stop my orgasm and I shot out my sperm inside her.
When I left smoothly, she pulled the rubber off my dick and started to lick the remains of my sperm, which was still sticking out.
"It's clean now," she said with satisfaction in her voice when she finished.
We sat down on the couch and finally reached for a drink I looked at the time 75 minutes had passed since she entered the apartment. We sat and talked for about half an hour, when I thought she would be gathering in a moment she reached up to my crotch and lying on the couch started to stimulate my cock again. She played with him for a few minutes before I shot my sperm into her mouth again. She didn't take the cock out of her mouth until I was done, when I finally got rid of the excess semen she licked it thoroughly and looked at her watch.
"It's time for me," she said.
In fact, it has been exactly 120 minutes since she visited me.
"What an accuracy," I said with a smile.
She, slightly confused, replied:
It just happened by chance.
After a while, adding: – If you would like to meet, let me know …
"Sure," I said with a smile.