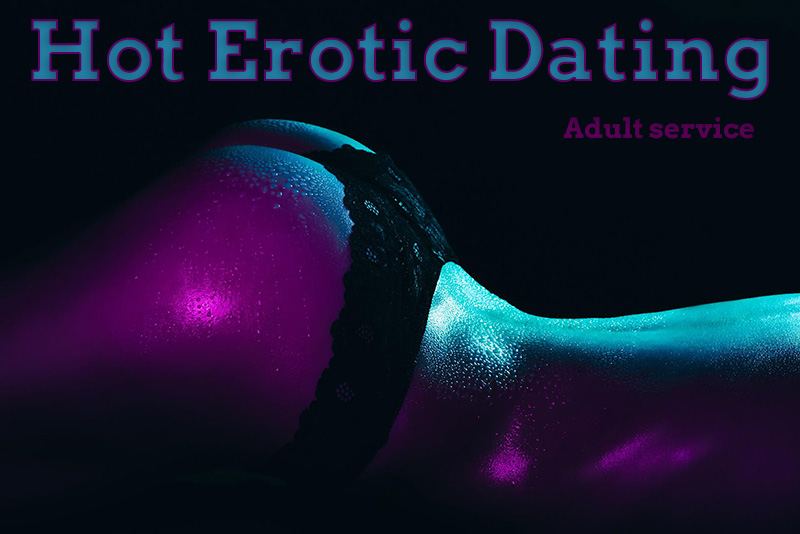 Submissive Bitch
When Agnieszka suggested a willingness to try submission, I decided to see how it "tastes" and become a spicy master for the submissive Bitch, at least for a moment, and then she will like it once in a while. Although I did not quite see if we would like this "game", because everyone had their dilemmas, she would change my mind about it, because she wants to be submissive and wants to be a dominated, submissive bitch and will I change my opinion that how can I behave like this or talk to her. So the situation was quite a stalemate, but in general I did not feel such a risk, I treated it as some kind of change, entering a role, because probably each of us needs to be a bit dominated and a bit possessive. I thought it would be good for our mental health and complete satisfaction. I chose the day to do this and waited for him to visit me in the evening.
When she stood in the doorway with a smile, I approached her with a decisive step and she probably understood then that it would be now and today.
"Kneel, bitch," I said convincingly, in a firm voice.
She did it without saying a word. Now, kneeling, she looked at my fly.
– What are you waiting for? – pull my wire!
She unbuttoned the zipper without saying a word and after a while he had a cock in his mouth.
"Pull the wire," I repeated.
She licked him quite greedily, but slowly and gently. I grabbed her head and pressed against my dick until she choked a little.
– Suck the bitch!
She held it deep in her mouth, I was surprised how she could put it on so tightly. After a long moment, she pulled it out to catch her breath. It was different than always and very exciting. She never gave me such a blowjob. As the dick disappeared into her mouth again, I started to press against her head rhythmically as if I was fucking her in the pussy. I pushed her in the mouth. The feeling was nice, I was doing it more and more rhythmically and she squeezed him in her mouth so that he would enter like a tight cunt. After a few minutes I had enough, I could fire, and this was just the beginning of this fun.
I pulled my cock out of her mouth and turned my back. After a while I felt her tongue on my buttocks, she licked them willingly, coming closer and closer to my groove, and after a while her tongue was already in it. She licked along it from top to bottom and up again. She licked my ass for a moment until it finally stopped at my hole. She teased her by trying to stick her tongue into my anus.
"Deeper bitch," I said firmly.
I felt her stiff tongue begin to thrust, squeezing more and more between my buttocks. After a while I felt a hand on my cock. Agnieszka continued to lick my ass and started jerking me off. I felt her tongue go deeper, I tried to press my ass against her face so that it would go even deeper. Continuing to lick, she beat my horse faster and faster. I felt I had to get her, get into her and fuck her as hard as I can. I turned and pushed slightly towards the couch, forcing it to tilt and push her lovely ass towards me.
"Stand out harder," I said firmly.
She obediently unbuckled her ass, revealing both holes. I didn't hold back and slapped her hard.
She groaned slightly
– Do you want some more?
"Yes" she said softly.
The second slap was stronger
Yet? – I asked
– Yes.
And her bum turned very red with the imprint of my hand.
– Will you give me a suck bitch? – I asked aggressively.
"Yes," she said softly.
– What?
"Fuck me" she replied.
– Who?
"His Bitch" she replied.
And after a while she felt a dick in her cock. I was fucking her immediately hitting my thighs against her ass. I was fucking her deep, she was damn wet, so every now and then my dick would jump out of her and with one thrust I put it back into her pussy.
I fucked her like that for a few minutes, but despite the great pleasure I wanted more. I started to stick my finger up her ass without stopping the pleasant fucking of her cunt. After a while I pressed my whole thumb into her and now I was pushing her in both holes. But my cock also wanted to feel her ass.
I stopped fucking and put my dick straight into her anus, he entered slightly, you can see that the finger had prepared her for my dick before.
I was holding her hips now, pushing her ass. I enjoyed watching the cock disappear between her buttocks. I felt as if I was coming to cum in her asshole. My sperm squirted right into her ass and I continued his pumping as I released more sperm shots. I could feel her gasping excitement and soft moans. I stayed there for a moment, only to slip out of her assholes after a minute.
– And how?
"Nice" she said, hugging me.
"I'm asking honestly," I said, feeling that something was wrong.
– Nice, but a bit too gentle and not vulgar.
– And I thought you were too hard and you were angry.
"Come on, baby" she laughed.
– I mean it sharp and it was a bit spicy – she added.
– I understand – I said, although I did not really understand
He'll get better, I added with a smile.
I know, she replied.
End of part 1