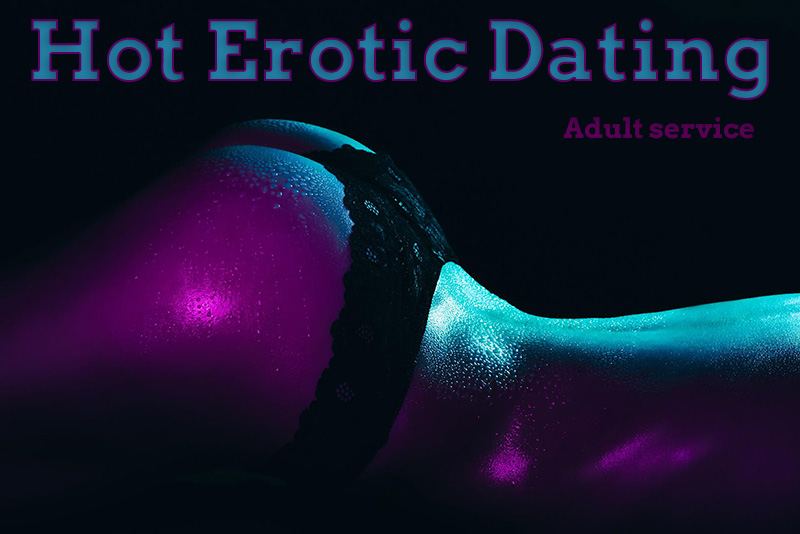 Erotic story: the second chocolate hole
Anyone who begins sexual intercourse is so fascinated by its charms that if he could, he would have had sex all the time. And it doesn't matter if you are a boy or a girl. The world of eroticism is so new, fascinating and pleasant that, regardless of gender, we want to explore its secrets, getting to know our bodies and their reactions to various stimuli. It was no different with Sarah and me. Although I was already a very experienced lover, the happiness that met me in the form of this black beauty made me feel like an unused teenager, unable to control the incessant erection. From Tuesday, I went to work as usual, but my thoughts were constantly revolving around the fantastic body of a teenager. I was looking forward to the freak to rush to her apartment, where she was waiting for me with a hot dinner. And so I ate it cold, because when we kissed in greeting, we wound up so hard that it was only when we had satisfied our first desire that I remembered hunger. The hunger for love was much stronger.
I was her first lover, so she was just learning the love techniques, reactions to the caresses of individual parts of the body, she was learning various positions, and believe me – during the few afternoons, evenings and nights we had just for ourselves, we tested all that I knew. The ones that turned me on were the ones where I could watch my bright piston appear and disappear into my lover's dark body. The color contrast of the leathers was so incredibly exciting, especially when I took it from behind, that despite my experience, I was getting premature triggers very often. But I made up for her such bloopers with what girls like best – licking the pink spot at the junction of the labia. By the way, I caressed the smaller hole with my finger. I had my goal in it – I wanted her to like the caress of this place and not treat it as a forbidden area. My plan was to soak up the shell when she was young … In short, I wanted to teach her anal sex, just like I taught her swallowing.
Such fucking – there is a terrible teacher! I just wanted to fuck her in all possible ways. There is only one hole left to be crossed – small, but so fascinating. I knew it would be more difficult to bring about Greek love when Nina recovered and would be with us all the time. Sarah didn't even want to hear about it at first. But I heard the same clichés that most girls hide – that it is unnatural, that it hurts, that disgusting, that only fags do that. But I knew perfectly well that it was just a fear of the unknown. I gave her a story by such a fairy-tale writer to read on the Internet, entitled "Greek Love" and I calmly waited for the results. It took her two evenings to read, because there are 11 parts, they are a bit stretched, but the dynamic action draws in, excites and educates. The promiscuous nature of the story turned Sarah to such an extent that she interrupted her reading several times to ride me like a Mustang Indian. But after it was finished, she announced that she probably wanted to try. Hearing such a declaration, I ran like an arrow into the bathroom, got her shower ready, and then came back, because my presence during the preparation for ass-fucking would be very out of place.
While she was bringing her guts to serviceable condition, I prepared two essentials – wine and lubricant. Both make fucking easier. Waiting for the return of my chocolate beauty, I sipped the wine and finally, tired of the previous numbers and prolonged waiting, I fell asleep. I don't know how long I slept. I woke up with an erection – it's normal – I wake up like this a lot. This time it was not caused by the pressure in the bladder, but by the caress of the prominent black lips and the slightly purple tongue. My penis was in the mouth of Sarah, who in those few days became extremely adept at stiffening a cobra and driving me to a white fever. Seeing that I was ready, she handed me a glass of wine, she also stopped teasing her penis for a moment to take a sip of the red drink. By the way – do not tell anyone that I let a minor dip his mouth in alcohol 🙂
Sarah put the glasses down, moved forward and, taking my stiff cane, ran it along her slit a few times. Hot lips parted and closed with each movement. On the tip of the swollen stick glistened girlish juices mixed with mine. Instinct told me to push my hips up and settle in that hot, humid tunnel, but I held back. This time the target was a second, as yet unconquered fortress. I waited for Sarah to continue. She reached for the lubricant and, squeezing it into her hand, spread it over the stiff pole and also over her dark chocolate eye. Dark chocolate is darker than milk chocolate. It was the same with her hole. Now I felt like such digressions – then not only did I not think about it, but also the aisles et in this position I could not see her rosette. The most important thing, however, is that this wonderful tightness finally began to tighten on the tip of my scepter. Sara descending, slowly loading herself on me, like this Asia on a stake carved by Nowowiejski. I felt the sphincter tightening lower and lower until it almost reached the base of my penis, braked at last by my buttocks as it rested against my abdomen. We went on like that for a while – Sarah getting used to the presence of a foreign element in our asshole – and me, my penis jerking with excitement. She must have felt these vibrations within her because she slowly moved on. She was timid at first, but as the pain ceased and the joy began to come, her movements became as dynamic as in vaginal sex. Now she knew that the devil was not as terrible as he was painted.
We turned around. Now I was upstairs. Throwing her calves over my shoulders, I slowly fucked her while playing with my breasts or caressing her clitoris. Sarah's moans reassured me that I was doing it right. We had fun for a long time, going through several different positions one by one to finally reach our favorite dog. Excited by the sight of the white plunger disappearing into the black ass, I accelerated, thrusting into her more violently. The effect was predictable – at the last moment I jumped out, wanting to enjoy the spectacular ejaculation on Saruni's slim back. I poured them all the way to my shoulders, on which thick black hair was arranged with a wide fan. Single drops of my seed shone like pearls in them. We fell on the bed exhausted, but happy and satisfied. Sara looked into my eyes and looked for confirmation that she had met my expectations well. I pressed it against her lips, kissing her passionately in thanks for the immense bliss I had the opportunity to experience.
That evening we drank two wines, while in the break we made another Greek love. Unfortunately, all good things come to an end. It was already Thursday. On Friday, Sara would go home for the weekend immediately after school. And on the second week of such freedom as now, when we were alone, walking around the apartment naked, uninhibitedly making love at different times, places and in all possible ways, we could hardly count. We only agreed that next week, Sarah would visit my bedroom only after she was sure Nina was asleep. Of course, you will have to be extremely careful, to control yourself, so as not to wake the other twin with some careless sound, groan, cry of pleasure. Taught by experience, I had another fear. Normally women find it difficult to keep a secret, and in the case of twins, it seemed almost impossible to me. After all, they are together for life, they understand each other without words, so can a thing such as the loss of innocence by one of them escape the attention of the other? I doubt it.
But I wasn't going to think about it. What will be will be. It is important that I had the entire weekend to regenerate. After a sex marathon with a young chocolate beauty, I was completely pumped out. I started Friday afternoon with an after-dinner nap, which was abruptly interrupted by the doorbell. Half-conscious, I put on a robe (of course I was dozing naked) and headed for the door. On the way, I wondered if Sarah was late for the train sometimes, but luckily I didn't break out with some stupid text, because Marta was standing behind the door, to my surprise.
– And who are my beautiful eyes that can see? I asked, letting her into the apartment.
"Such a surprise," she replied with a laugh as she passed me in the doorway.
A cloud of perfume entered my nostrils. She smelled wonderfully fresh and looked like the essence of femininity. Loose hair, a smiling face, a flowery dress, and light, flat-soled shoes in which she moved like a ballerina, seductively rocking her hips. My eyes lit up with joy. I was not expecting company. I wasn't expecting sex. And it looked like I would have both. Instead of regeneration and rest – more flips. But that's not a reason to complain! Just to be happy, that's why the smile did not leave my mouth.
– How are you? Sarah was polite? She asked suddenly.
She surprised me a bit with this question. However, on the thief, the cap is gore. Was her mother's instinct telling her that something had happened? Striving for indifference, I replied that everything was fine.
– After all, you raised your daughters well, why should it be otherwise? – I added.
– You know, you were alone …
– What are you talking about? Are you mad?
– What? Maybe you don't like it?
– Stop fooling around. I like you. "As I said that, I put my mouth over her mouth.
My hands went to the sexy rump. She still pretended to tear myself away from me, but after a moment of insincere resistance, her tongue and lips responded to my caresses. We were panting with passion when she finally managed to pull herself out of my hands. The stiff penis protruded between the laps of the robe roka, which caused a smile of triumph on Marta's lips. Seeing how it was affecting me, she slowly took off one slipper, then the other. She straightened up, shook her hair, and began to undo the zipper under her arm. After it was pulled apart, the dress fell down by gravity, and I saw a divine figure, now dressed only in a black set decorated with maroon lace, consisting of a bra, thongs and stockings fastened to the lace belt. Wow! What a sight it was!
I was not going to deprive her of such sexy clothes, so I jumped out of my bathrobe and walked over to her and, kissing her, turned slowly to face the wall. She leaned against it, sticking her ass towards me, cut with a thin stripe of thongs. Without undue delay, I pushed aside that narrow piece of fabric separating the tip of my horny penis from both holes, inviting me with its alluring appearance to break into them. I ran the tip along the groove, still holding Marta not sure which one I would visit. She twirled the rump, eager to be filled. It just turned me on more so I got into my wet and hot pussy, starting the hard ride right away. I held her hips, punching in again and again until the very end. I felt my penis slam against the cervix. From time to time, I turned it instead of hitting it, which only increased Martha's moaning. She was getting closer to the finish, and with the magazine emptied by her daughter, I didn't even get close to it.
I licked my fingers and began preparing the second appointment button. When there were three in her, Marta began to climax – her thighs trembled, a guttural whine escaped from her mouth, and her head fell between her arms leaning against the wall. I waited a moment, then took my penis out of my pussy and pressed it against the loosened rosette. I gently introduced it all the way to the end. I gave the sphincter a moment to get used to the ram opening it and started pumping regularly. During the process I slipped one hand under the bra, where a huge, hot, wonderfully hard breast was waiting for her, and I slipped the other hand into the thong from the front to get my fingers into the freshly pounded pussy. She was all wet with the mucus she had produced, which only made me more excited. Just a few dozen more violent thrusts and I shot out the remnant sperm my testicles had produced since the last visit of the penis to Sarah's asshole.
Source: https://polskie-aktorki-porno.pl/en