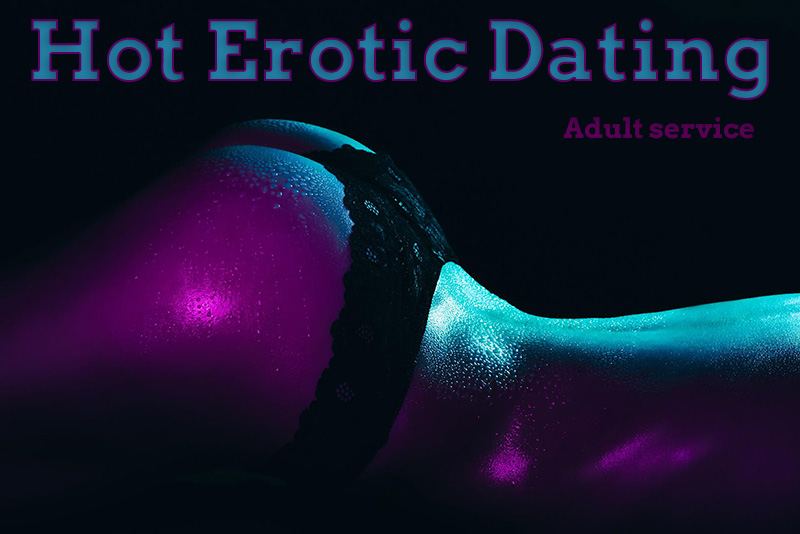 Weronika's visit
I was working out at the home gym when I was surprised by the intercom ringing. My blood pressure jumped right away. I don't like it when someone interrupts my training. I looked at the intercom screen in front of the door there was a girl who could hardly be called a friend. She worked in my colleagues' company and was introduced to me at some corporate event.
– Invite. – I said opening the magnetic lock.
– Hi. – She greeted at the door.
– Hi. I replied and looked inquiring as to what was going on.
– I have such a case … I know that my bosses are your colleagues and I have a nice project, on which the company would only benefit and …
– It's probably not for me, I don't work in this company. I replied interrupting her speech.
– Yes, he knows, but I also know that your opinion counts for them and I count on your support.
– To be honest, I don't really want to influence them, if it's your project, just convince them.
– It's not so simple…
– How not easy? After all, you work together and you see each other when this good thing will surely get into it.
-They have a lot on their minds recently, and there are several projects like mine, and there will be enough finances for one or two.
– And why should I convince them that your project is the best? After all, we practically don't know each other. I think I only remember your name Weronika? Yes?
– Yes, you do. – She smiled.
– I can really repay for such help, but I also know that it will be a success for the company.
– I wonder how you will repay me?
– How about an incentive? Saying this, she stood up and slowly took off the top part of her clothes, all she remained was in sexy lingerie and high heels.
She was very shapely and looked very sexy.
– If that's a really good idea? Then why should I not help? – I thought, but the truth was, I wanted to fuck her, but somehow I had to explain it to myself.
– You're cute. I said unconsciously.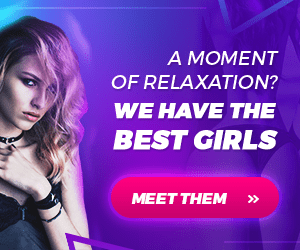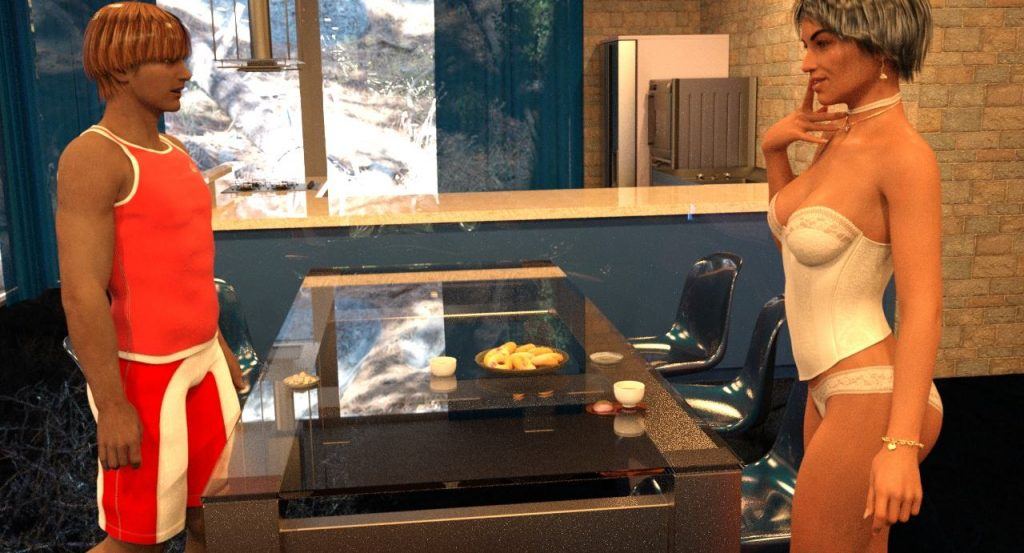 She smiled and sat down in the chair.
– Can I leave you the project documentation? – she asked
– Yes, I will definitely get to know you. – I smiled saying that.
– Cool. She replied with a satisfied expression and got up from the chair.
She came up to me and without a word she crouched down in front of me.
– No. I said helping her get up.
She looked surprised.
– Another time you'll suck me off and now turn around and lean on the table. – I did.
Without a word, she complied with the command and I slipped off her panties and for the first time I saw her plump buttocks. I squatted and my hands opened her asshole, I looked at her two manicured holes. My tongue plunged right into her pussy. It was moist and very tasty. I licked her hole along her labia more and more often reaching her second hole. Finally I stopped for longer, started licking her asshole and teasing my tongue deeper and deeper into her hole. Weronika was sticking out her buttocks more and more, apparently wanting my tongue to go even deeper.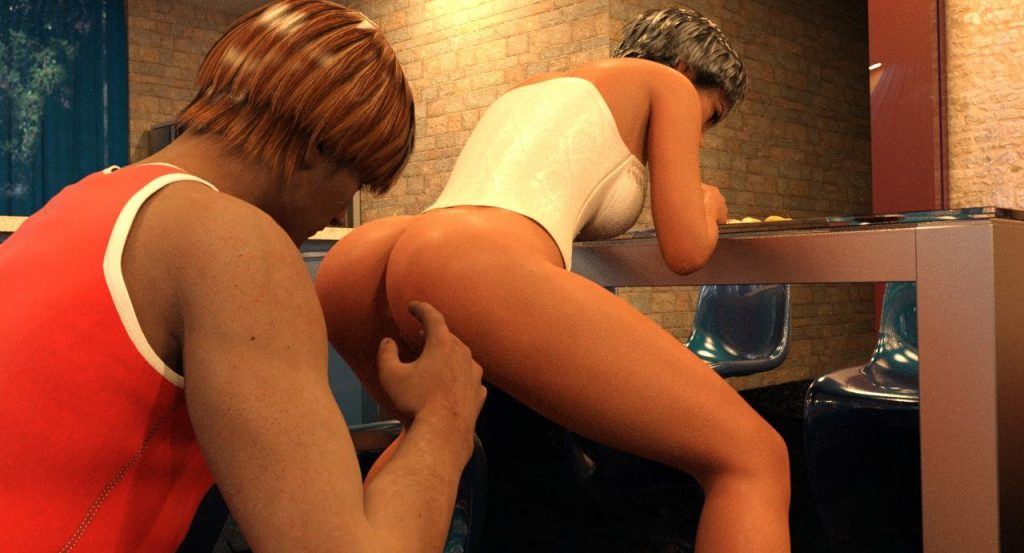 Finally I decided to finish my licking and stood up pulling my cock.
– He wants to stick it up your ass. – I said directing my dick into her other hole.
– Oh no, raczek no … – She said
– No? – I asked with irritation in my voice.
– Good to put it up my ass. – She said pushing her asshole out very hard.
Her ass was well licked, so the dick entered without any problems, I started to move it hard pressing against the table. The cock went deep to the eggs. She was moaning loudly, it was tight and very pleasant. The table moved slightly under our pressure, which made it difficult for me to fuck her asshole, so instead of her hips, I grabbed the table so he could shove her even harder in the ass.
After a couple of minutes of pretty good fucking I cum in her asshole, She was moaning very loudly as I cum and flooding her ass with cum.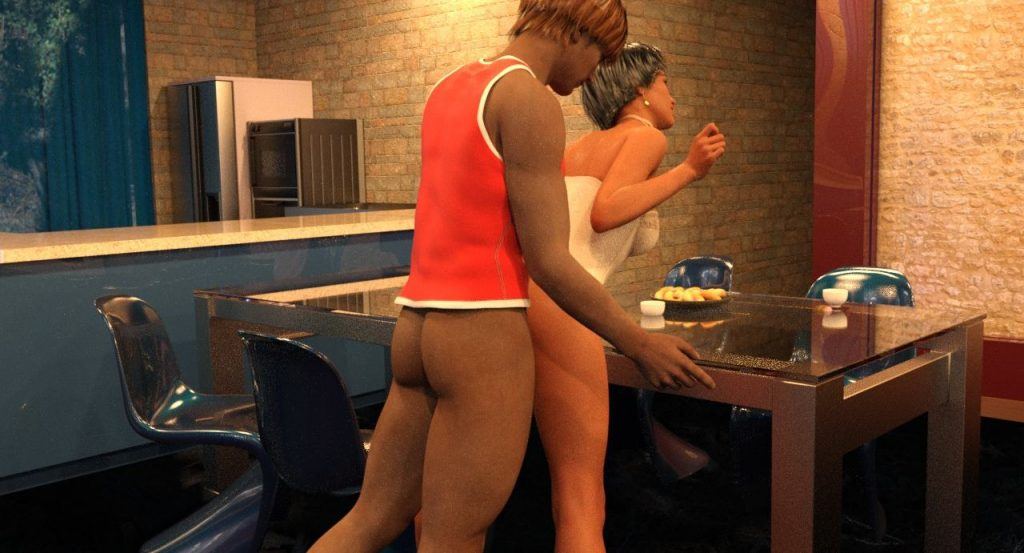 When I was done she turned to me and kissed me on the lips.
– We have an appointment?
– Yes, I'll see your project. – I replied.
– If you don't forget, maybe I'll come by tomorrow and stay the night? – she asked.
– You read my mind. – I said with a smile.
– Cool. – She replied clearly pleased.
Weronika dressed quickly and after a while she disappeared behind the door.
– Fuck! I didn't do the training it just distracted me! – I said laughing to myself.