Young chick
I was sitting over my tax returns when I heard a knock on the door. When I recreated my son Darek's friend stood on the threshold. I didn't even really remember the name of the young chick, because we had only exchanged perfunctory sentences in the past.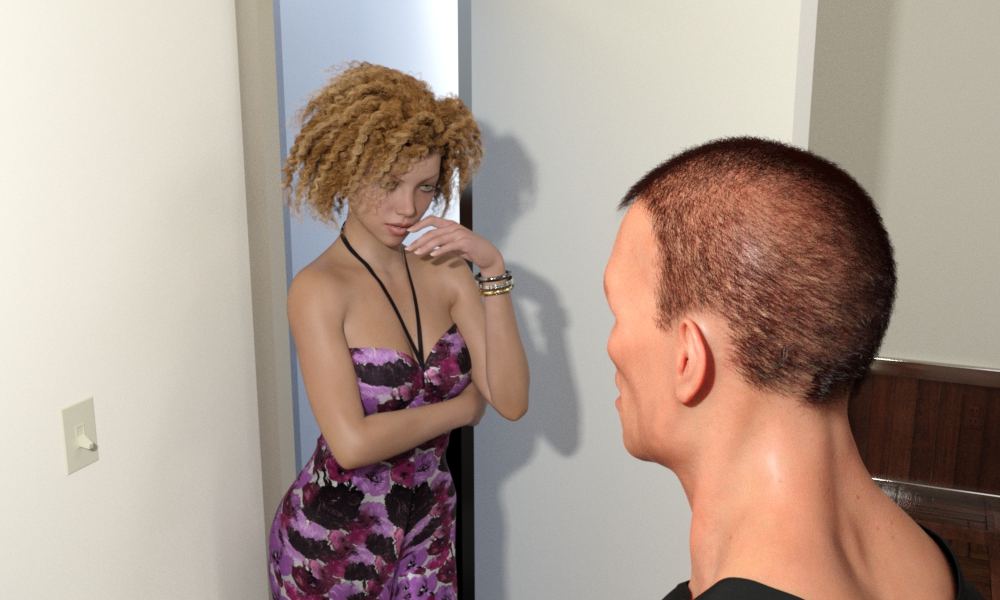 – Hello, I'm Sandra, did we meet or maybe I found Darek? – She asked very politely.
– Hello, he's gone with his girlfriend for a weekend in the mountains.
– Oh …
She looked disappointed and confused, so I asked worried if anything was wrong.
– No, I just have little personal problems. She replied.
– Maybe I can help?
– I will not bother you, it is enough that I bother your son….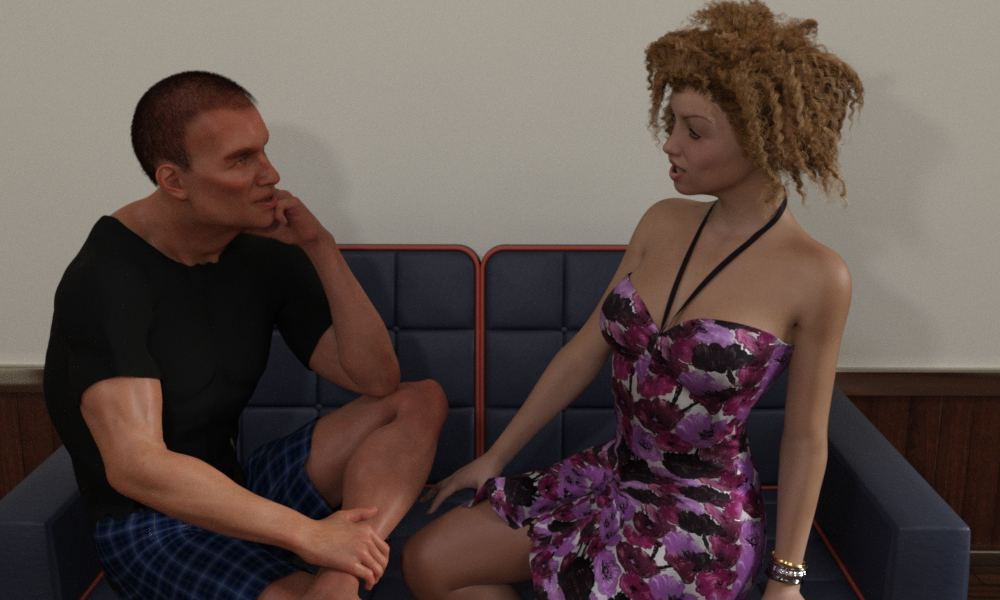 She was still standing in the doorway as she said it, so I politely asked if she wanted to come in. As if she were just waiting for it, she entered with a worried expression.
Would you like something to drink? – I asked courteously, referring to the cola or some juice.
– Vodka. She replied.
-Ok. – I replied surprised.
Sandra was a slim, very attractive blonde. I've always wondered why my son wasn't hitting on Sandra when he was lonely. She was dressed in a very sexy dress revealing her cleavage. Anyway, a pretty girl, no matter what she puts on, always looks sexy.
She sat down on the sofa next to me, it was very hot, her dress was so short that it exposed her thighs, which I must admit I liked very much. Before I asked what her problem was, she herself started talking about her boyfriend, his addiction to computer games and the failure to meet any of her needs.
– Then what are you with him for? – I finally asked.
– What for? She asked herself the question.
– Can you still get vodka? – she asked.
– How about a drink? The vodka itself is strong. – I said fearing that he was about to get drunk.
– Yes, I like drinks.
I made her a drink and she looked at her drink and said:
– We don't even have sex.
– That's terrible. I replied, moving slightly closer to her.
The atmosphere was getting looser and I allowed myself more and more slacking towards Sandra until we finally started kissing.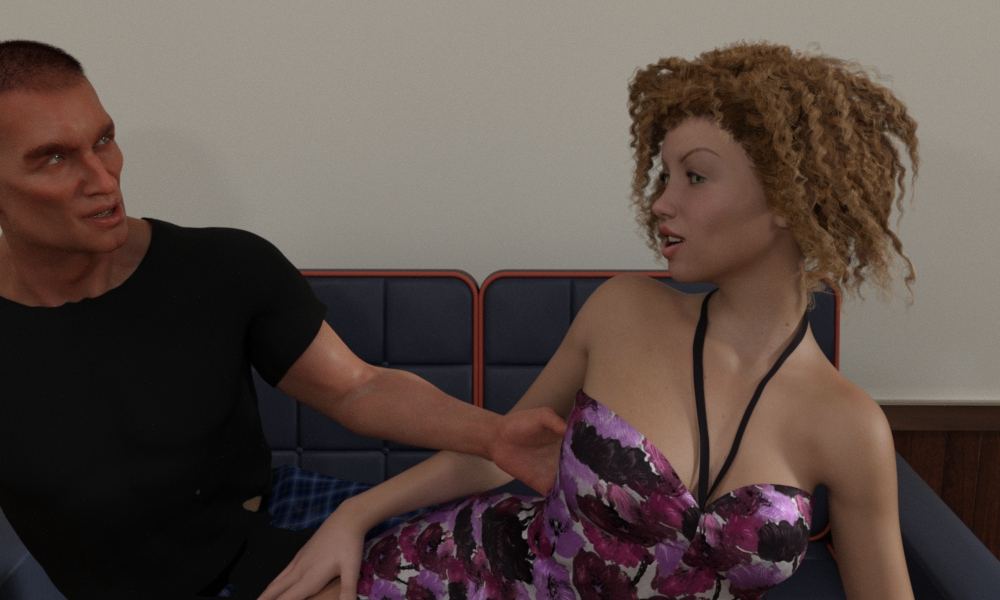 Sandra not only did not object, but also quickly stripped off her clothes, which I did not expect. She had beautiful breasts and a great figure.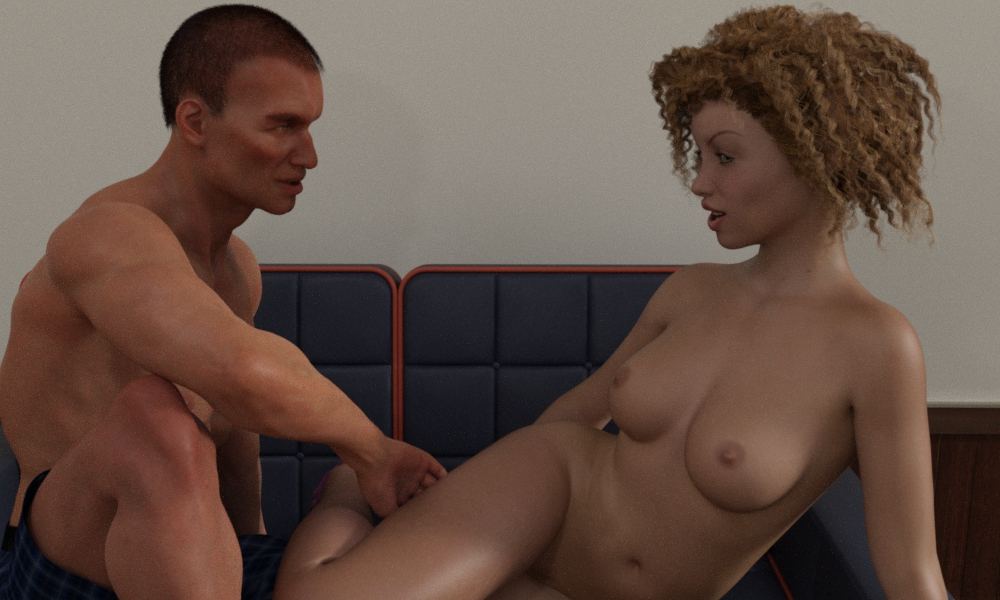 My head was quickly between her thighs and I started licking her pussy, at first I teased my labia with my tongue until finally I slipped my tongue into her sweet pussy. She tasted delicious, licking her gave me great pleasure.
Now me. Sandra interrupted me with these words, leaning over my penis.
She started to lick it a little clumsily, you can see that she had little experience in this subject, but when she looked up and holding a dick in her mouth she looked at me I almost shot a volley of cum. I was turned on by that young face licking my cock with such devotion despite being so clumsy.
The sofa was not very handy for sex so I quickly threw the blanket on the floor and told her to lie down. Lying down, she spread her legs encouraging me even more. I lay down on her easily entering her pussy. She moaned softly, rhythmically I started to stuff her on my dick, pressing it firmly to the floor. She was breathing louder and louder and I was accelerating more and more, trying to get inside her as hard as possible with each thrust.
It didn't take long for Sandra's whole body to inform me that she must have an orgasm. She moaned loudly, clenching her body and digging her fingers into my back until after a while she relaxed and smiled at me.
I left her without a word, straddled her, and started jerking the horse right in front of her breasts and head. After a while I shot my sperm, it surprised Sandra that she flinched and my semen spilled over her breasts, dripping onto her stomach.
– Shall we have another drink? – She asked wiping her breasts with the provided towel.
– Sure. I replied with a smile.
Sex with this young chick, even though it was a great pleasure for me to be short and a bit clumsy, quietly hoped that it might happen again someday.