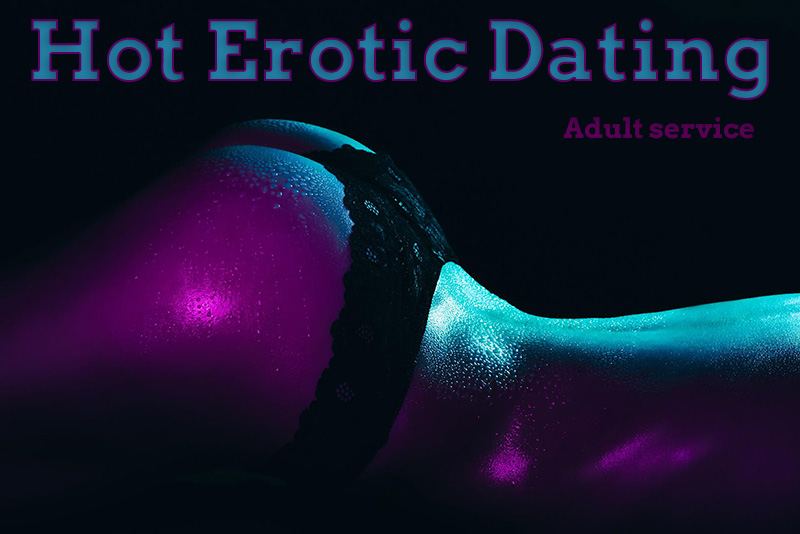 Exhibitionist
I think I will never forget this adventure, I thought that such things do not happen, and yet … but from the beginning … I really like evening walks in the summer along the alleys of a fairly large park that I have nearby. More than once I hear from my friends "you'll finally see someone attack you", but I didn't bother talking about them and I visited the park almost every day, treating it as a daily dose of traffic. One Saturday evening I was in the park too, but I was so tired that after a rather short walk I sat on the most distant bench in the park complex and rested. It was still hot at 29 degrees despite the late hour. I took off my sandals and felt the cool concrete touch.
"What a relief," I said to myself.
After a few minutes, a very attractive girl came up and much younger than me, she was probably at most 20-23 years old and had a beautiful colored tattoo on her right arm. She was dressed in a flowing red suit. She asked if she could sit down, of course, I agreed, the whole bench was free.
After a while, probably after my example, she also took off her shoes and a slight smile appeared on her face.
We sat in silence until she finally started a conversation. She was a little tense, she said that she was not from here and she came only on vacation, asking about the attractions of the city. An ordinary conversation between two strangers, but there was something strange in her behavior, she was spinning on the bench as if looking for a comfortable position and as if she could not decide on any.
Finally she sat down with her skirt tucked up tight, and I couldn't believe the barely met stranger was wearing panties! She was sitting there, half-crested, facing me with her pussy completely exposed.
I quickly looked away from her body very embarrassed, She noticed my confusion, but didn't cover her pussy. On the contrary, she put her hand on her thigh and stroked herself gently without interrupting the conversation.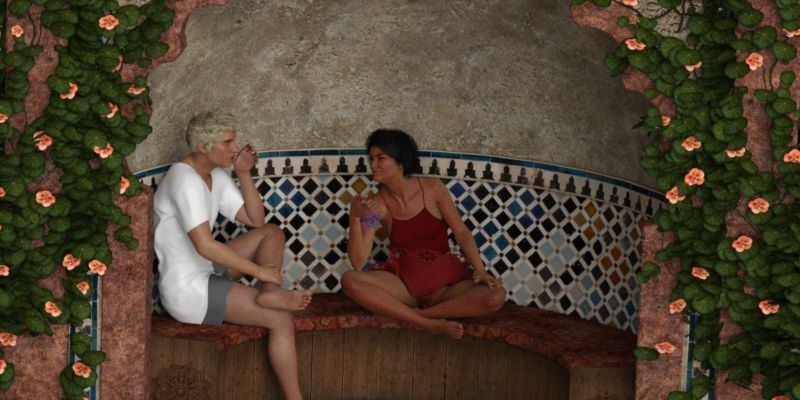 "I think she's an exhibitionist," I thought.
It is obvious that when there are exhibitionist guys, such tendencies must also occur in women. However, She did not do it by surprise, but sat opposite me and showed her charms.
After a while, her hand lay on her pussy and gently touched her looking at me and not interrupting the conversation.
This situation began to embarrass me less and more excite me. However, I was afraid to do anything like seeing a cute bird in the park, you would like to stroke it, but for sure it will scare you off and you will run away so the only thing left is admiring it.
So I admired it without much confusion. When she saw that I was staring at what she was doing, an expression of a mixture of excitement and debauchery appeared on her face. She wasn't talking to me anymore, but playing with her pussy to the fullest.
I didn't even move a millimeter, I didn't want to scare her off, only once I nervously looked around the park to see if anyone could see it.
Suddenly she lowered her skirt and her gaze was full of embarrassment this time. She got up suddenly saying:
"Findings," she began to move quickly away from "our" bench.
– Will you come over? – I asked, because that's the only thing that occurred to me.
"No," she said, and disappeared down one of the alleys.
It was very strange, but I liked "my" park the more.