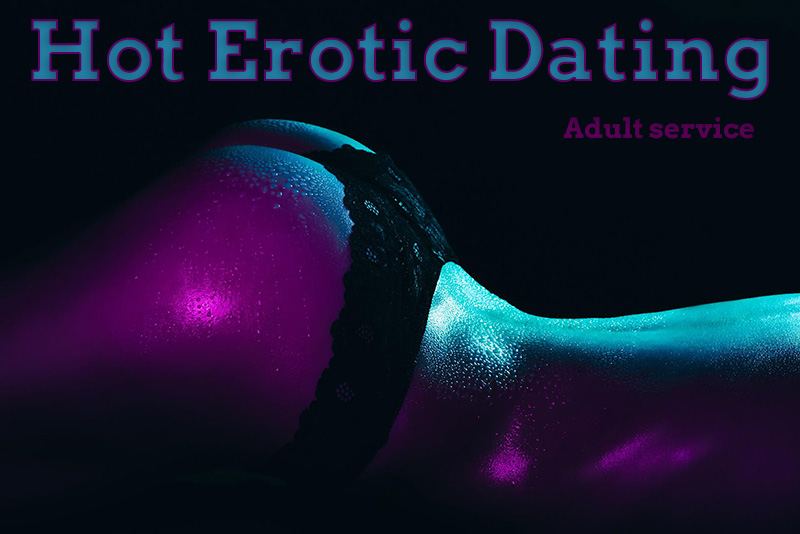 Naturist beach
Naturist?
Want a naturist?
– I asked again if I heard it right.
And why not?
probably more play on such beaches – she said.
After these words, I liked the prospect of the beach less, but not wanting to look like a doll, I joked – and what naked guys do you want to watch?
"Maybe," she said without embarrassment. I have always liked that about her, her simple, uninhibited statements. Ok, the chicks will be there too – I quit, trying to playfully bite back. You won't be looking at the chicks – she said firmly, but very amused.
Okay, then I will ask Uncle Google where he is and if there is such a beach in the area at all. If it will not be? Is it normal?
"We are not going," she said, I know you in a moment you will say that there is no place and you can find everything, so you will find it.
In fact, there was such a beach near the city, a detailed description of how to get there and general information, that it was one of the best in the country. A little tense, I said ok. I found it. I knew – she triumphed, so look for a way to get there and I will prepare towels and make some sandwiches.
I already knew that a certain beach, no force would dissuade her from it now. I would probably even pray to pagan gods if only clouds would come, which would cancel a beach trip. Well, but I couldn't count on that, there were 7 days of heat that had been announced for many days.
I chose the route and after 1.5 hours we were there, there weren't many people from a distance, there were naked men at once, some food by the beach, beer and a naked guy buying fries. Monika looked at his penis with interest, even I was amused, "but curious," I thought.
Where are we going? I asked and answered myself – maybe right there are very few people. Here, individuals of both sexes and parks were lying apart at a distance of 50 or even 100 m. The sand was quite nice, we took off our shoes to make it easier to reach the chosen place. These are the clothes right away? – she asked "In life" I replied – certainly not now, I am not walking naked through this beach, I will undress on the spot. And only then I noticed that she was making fun of me, she did not want to undress right away. It was such a small provocation and evoked my obvious concern. I reacted as expected and jokingly smacked her on the ass because she gave me a great kick.
While walking, I tried to watch the sand rather than the people around, but Monika looked with interest at the undressed couples of both sexes, who were a bit uncomfortable at us, probably irritated that the textile factories are visiting the beaches.
When we got there, generally avoiding more naked men than passing by, we laid out our towels and I knew there was no turning back.
I undressed clumsily, unable to keep my balance standing on the sand. She did it faster, after a while she was all naked, I looked at her shaved pussy with a narrow stripe of pubic hair, so no way out – I had to take my shorts off.
Quickly lie down on my stomach, well, I stood up beautifully – I thought. She's naked with her pussy on top and how not to get excited? Of course, she did not miss my embarrassment, "what do you care? Don't care. We put the towels close to each other, so we touched our hips and thighs every now and then and that did not help me. I will burn my back to the max beautifully and the front will be white, I have to get some control somehow, I said firmly and still being hard.
You have to put on me right now, my skin is tender, she said. What this beach is for and you can't get a tan anyway – I joked
I took the tube in my hand and spilled some on her back, it jumped – but it's cold! it was a punishment I said in a joke and added with a smile, "You took me to the beaches of perverts"
I was smearing her back and buttocks, I felt the excitement growing, my dick stood there and it was difficult to hide it, I put my finger between her buttocks a little and rubbed her anus by accident. Normally I can't! – I said in a raised voice.
Give you a blowjob? It will ease you. She asked directly.
Are you kidding – I asked surprised
– Not at all, see everyone is lying and sunbathing, and in the distance there is also some parka kissing and probably holding a girl's cock in her hand.
I looked in the direction shown, but I didn't notice anything, I didn't see this sight, and I don't have binoculars. Yes, but something they do is fact, I muttered. See, lie on your back, I want to give you a blowjob.
Well, what in life – I said, scared.
Come on, you won't get tired – she slipped her hand under my stomach reaching for my dick, I couldn't really jump away. Just don't look, she said.
Close your eyes, lie on your backs and relax and I will take care of your kutaskiem – she whispered.
Okay I thought, let it be, I hope it won't be a problem.
I turned on my back, my dick was sticking out brazenly being the highest point of our lair.
Don't stress – she said and put it in her mouth, she started to suck it, I didn't look around, I was tense and nervous,
"Relax," she said, and close your eyes.
I closed it, I felt her tongue circling the stick, licking its head, reaching for the testicles, even trying to stick her tongue under the eggs. I relaxed, opened my eyes and saw that at least three people were watching us. One guy even got up and circled his lounger, still looking our way. They are watching – I said out loud "I know" – and added "almost from the beginning."
"Then let's stop it," I stated and tried to pull her head away from my cock.
No – she said firmly, and only then I noticed that the guy closest to us is jerking off to us looking at us and he does not hide it at all. "He's pounding," I said louder, "I know, I can see," she said, adding, "let me feel better too, I don't care."
"Lie down finally and let me finish," she said firmly and something burst into me, I turned her over and put my cock in her pussy while lying on the side. She was wet as much as ever and I thought it couldn't get wetter. Turned towards the "fans" she moaned softly with each thrust, see how she's pounding? I asked in my ear "Yes"
I accelerated, moving her sharply, even brutally, these movements could already be known to everyone, even from a distance … After a while, I fell straight onto her back and ass. Sperm was running down her body. She rolled over on her back without even trying to wipe the sperm. I also fell on a towel with a still big, but already quite soft dick. "Give him a lick," she reached out with her lips to him, licking the remnants of his sperm.
Czego żałujesz? – zapytała. Nie odpowiedziałem – trochę się wstydziłem, że tak mnie poniosło. – Myślę, że będziemy tu co kilka dni – powiedziała z uśmiechem. Nie zaprzeczyłem. Patrzyłem na plażowiczów w okolicy, nikt już na nas nie patrzył, leżeli ogrzewając swoje ciała na słońcu, a facet szarpiąc się gdzieś zniknął w mgnieniu oka. Zastanawiam się, ile razy widzieli taki program, pomyślałem.