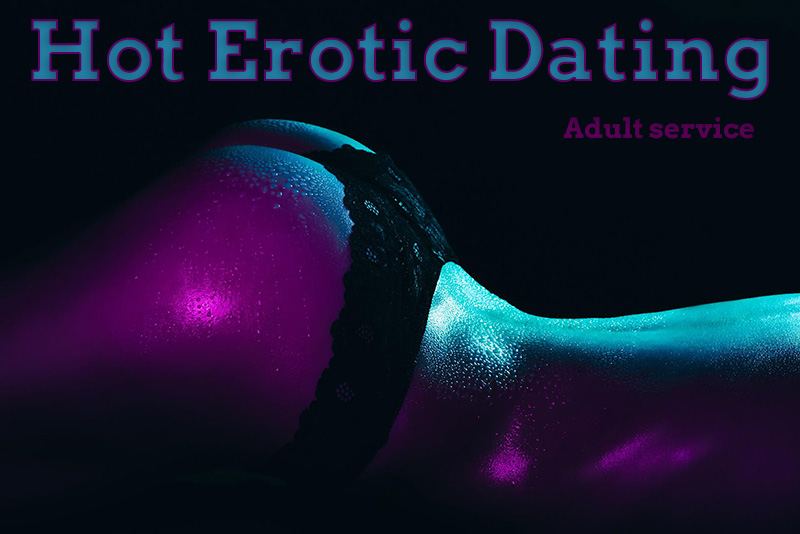 Public Blowjob – Erotic Short Story
It was Saturday night I was waiting for my girlfriend Kasia, but instead of her I heard the sound of the phone. Fortunately, it was not a call from work that I needed to be called, Kasia called.
– I'm not here yet. – she said.
– I know. – If you were, I would have seen you, and this is no information that you are not there.
– I have different information! Get dressed and go out, we have an invitation to my new friend.
– What friend? – I asked irritated because I had other plans.
– You do not know her.
She added that I should go down in 5 minutes, because we are going to her.
– Oh. I muttered eloquently.
– Do not argue, just come down, we'll have some wine, Olga is supposed to have nice movies. Come down in a minute!
I was angry, but what to talk about, if you persistently there are no strong points, and it's not time to argue and we practically don't go anywhere. I got dressed and left slowly, slightly nervous.
There was a car waiting downstairs, Olga was probably behind the wheel, as I guessed, and next to me, Kasia.
I went in, sitting in the back. I greeted quite coolly.
– I'm Piotr.
– I know. – answered cheerfully – and I Olga.
– I know too. – I replied with a slight smile.
– So where are we going?
– To Olga. Kasia replied.
– You're a little angry, are you? Olga asked uncertainly.
"I was just surprised, but ok," I muttered.
– Don't worry about him, he's such a stiff. Kasia said towards Olga.
– I know. – I added
– We hardly go out, I don't say anything.
I looked at Olga who was focused on driving, I think she has a driving license for a long time, I thought. Her movements were not very sure, she rode very focused. She looked average, not ugly, but also not a great chick, just a girl you pass a lot on the street. An ordinary blonde of average beauty, but very nice. At least that was my first impression. Olga was driving, and we were talking about crap, or rather how it was at work. By the way, I found out that it was Olga's first day working with my Kasia. We drove to the newly built blocks, quite far from our apartment. On the way, we stopped by to buy wine. To tell the truth, it was I who entered, that was my assignment. Olga's apartment was small, you could say a larger studio, living room and bedroom, nicely furnished, but too small for my taste.
Immediately Olga turned on the music, I poured the wine, I felt loose, even though we practically didn't know each other. She was kind and natural, friendly. Well, maybe Kasia finally found a normal friend – I thought.
The girls decided to watch a horror movie which I do not like, but after the first bottle of wine I even liked it. The movie is over, and so are the two bottles of wine. The girls were slightly drunk so the discussion about sex started. And to be clear, it wasn't me who started it. I listened to the discussions without being very involved. They discussed their sexual preferences very openly, that Kasia speaks openly about it is not new to me, but Olga was no less direct.
– And you, Piotrek, what do you like? Olga asked suddenly.
– I? Probably almost everything.
"That's not the answer," she said dissatisfied.
– He likes me sucking him off – Kasia completed my answer.
– With a trigger? She asked.
– Well, how? Sure, with a trigger. True Piotrek?
– I said nothing. – It irritated me a bit, talking about sex so personal.
– But where does he go? Olga continued.
– And this is different, on the face or in the mouth. Kasia replied without embarrassment.
– Are you kidding? It's probably too intimate conversation?
"Most of the girls in this world give their men ice cream, suck, lick and lick their semen or swallow it and pretend it's not a bit of a hypocrisy," replied Olga.
– Oh. – I didn't know what to say.
– What are your fantasies?
– Maybe you can say what you have – I replied aggressively.
– OK no problem. I have many fantasies, but I can tell you about a few. For example, I'd like to have two cocks in my mouth, I often think about how I lick them and then how they cum on me.
– That's what a lot of girls have. Kasia replied.
– You have one too? I asked surprised.
– Sure, when two guys even fuck me, or one fucks me and the other sucks. Honey, it's just fantasies, I don't think to pursue them, and you have never had fantasies with, for example, two chicks?
– Well, everyone has it. I said slowly. And what's your other fantasy Kasia?
– I fantasize that I suck you on the beach and everyone can see and I don't mind, then you fuck me hard and people are still watching.
– Why didn't you do it? Olga asked.
– Ask him.
– Well, without exaggeration, there are a lot of people, and she blows me?
– And why not? Doesn't it turn you on? Olga asked.
– Turns him on, but he is cowardly!
– Not cowards, but overstretched, they can film a lot of people. Everyone has a phone now. – I defended myself.
– Give it a suck now. Kasia said.
– What?!
– I want to suck you right now, it's just me, don't you want to help make your fantasies come true? Olga asked quickly responding to Kasia's idea.
– I want. – I replied pouring myself wine from the impression.
– Will you suck him in front of me?
– Yes. – Kasia replied, swallowing saliva, she was probably surprised by such a turn of the matter and what she said.
– I'm not disturbing you. Olga said sitting comfortably with a glass of wine.
Kasia reached for my fly, she was not as confident as always, but after a while the zipper of my pants was unbuttoned, a moment of tiring with my boxer shorts and my dick was in Kasia's hand. Olga watched it with obvious excitement. I felt she was eager to at least massage her pussy, but she sat staring at my cock. Kasia was playing with my penis with her hand for a while, teasing me with my growing excitement. I couldn't bear it, I grabbed her head and pressed it against my crotch. I felt her lips on my cock, she took it deep, holding it in her esophagus for a long moment. After a while, she started pulling my wire rhythmically.
She always sucked great, but this time I do not know, maybe because of this situation she did it with even more commitment and willingness. I saw him holding his dick in his mouth and glancing at Olga, who said nothing, who was watching with undisguised excitement. Kasia sucked me with more and more commitment, and from time to time I pressed her head against my dick, absorbed it in its entirety. I didn't remember absorbing him so much, but the minutes passed and she didn't stop. It's good that yesterday I fucked her on the couch, because I probably could not stand it and cum, and despite the desire to cum on her face, I was in control as much as I could.
"This is the first time I see it live like this," Olga finally said after a few good minutes of silence.
Kasia took the dick out of her mouth and said with a smile:
– After all, you have the opportunity to see, but I will not share, such triangles are not in my fantasy.
– Oh, I didn't even think about it. – said Olga quite unconvincingly.
– I have wet panties looking at you. – She added, slightly lifting up the dress and showing white panties apparently wet.
– Do you have a completely shaven asked Kaśka?
– Yes, almost. Olga replied pushing her panties away.
She had a nice pussy with a small strand of hair. I admit that the sight turned me on, a moment of break, conversation and my dick was not that hard anymore, but when I saw her pussy, I stood harder.
– How excited. – Kasia noticed right away.
– New body, huh?
– Well, any guy would react like that.
– Come on.
– You have realized part of my fantasy, so take a look.
Olga, hearing the words of consent, took off her panties and spread her thighs very wide. How would she say – look at my cunt. Without a word, Kasia leaned over and continued giving me a blowjob. Olga started to caress her pussy whining lightly. Her moaning caused a slight smile on Kasia's face, but Olga was not discouraged by it, she was doing a deep fingering while looking at us excitedly. In the end, I knew that I could not stand it, I squirted straight into Kasia's mouth, she pulled out his dick quickly, as if she wanted to see the sperm flowing out. I fired right at her face again. The shot was so hard that she had sperm flooded and hair, but also a lot of sperm did not spare the couch. Olga was moaning loudly, you could hear her fingers hitting her labia every now and then. She tormented her pussy a lot. Kasia licked my dick for a while, licking sperm from its tip. Olga must have come, because she was sitting on the couch, slightly out of breath, and her legs were not as open as a moment ago.
– Extra was. she said with a smile, slightly out of breath.
– Will you give me a towel? Kasia asked, who still had sperm on her face
– Sure. – She ran to the drawer, taking out a towel.
She handed it to Kasia, but her finger hung over my girlfriend's face.
– I can?
I didn't know what she meant
– You can. – Kasia replied, probably understanding more what she meant.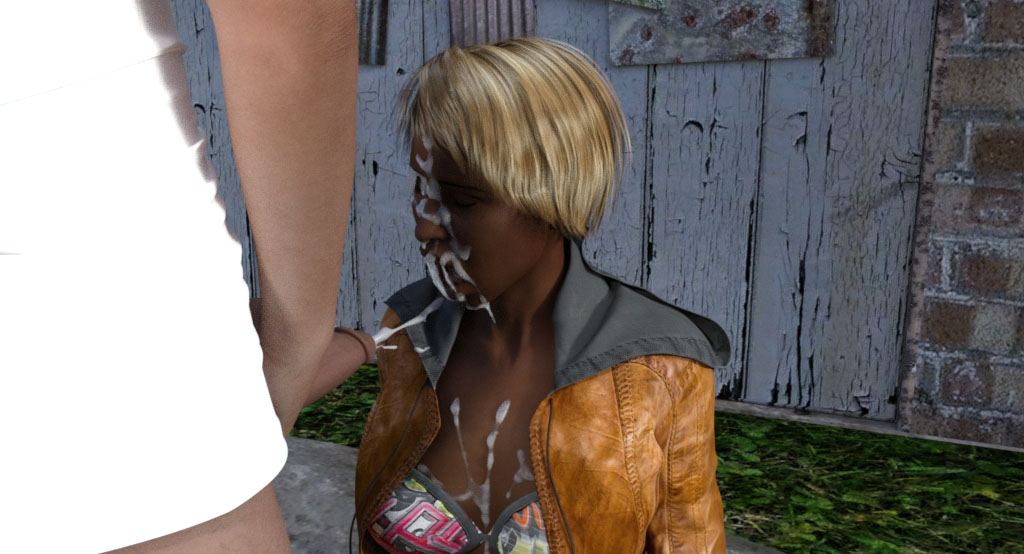 Olga reached with a finger to sperm on Kasia's face, taking some on her finger. After a while her finger landed in her mouth.
– Not bad. – Said firmly – but improve your diet – she added looking at me.
"That's what I told him, he has had a worse sperm taste lately, and how to swallow with pleasure."