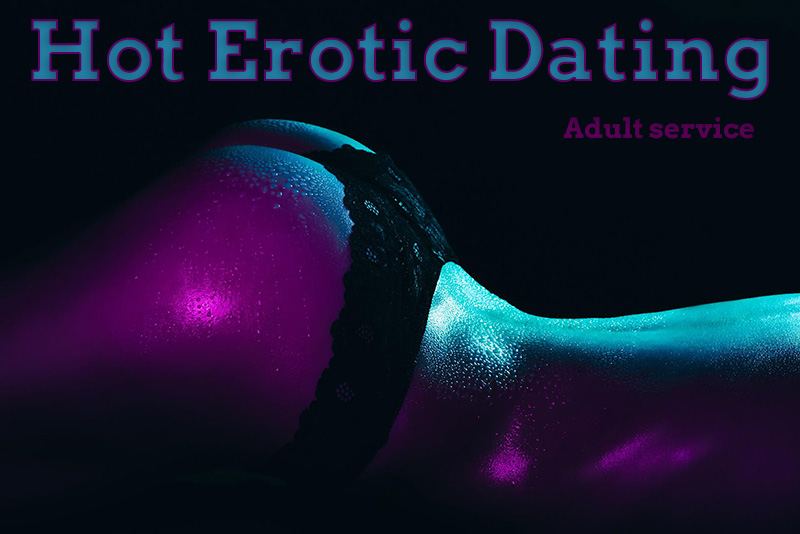 Since our meeting ended with a joint masturbation, Ania gave no sign of her life. I think she's a little stupid. I felt a bit weird. We've known each other for quite a few years, but this is the first time we have indulged in something like this. However, there is nothing to worry about watching her pussy live, which gave me great pleasure and a great relaxing trigger.
Practically every day I thought about our masturbation, so it is no wonder that while thinking about it, I heard the phone ringing and the screen displayed "Ania".
– Hi.
– Hi, you haven't called for a long time.
– And you lost your phone? If you receive it, you have not lost it. I was expecting a call from you.
– I didn't want to embarrass you.
– To be embarrassed? What? That you fired on me? You may not know about it, but the guys are jerking off and the girls are not less eager to do well with their fingers or gadgets.
– Don't be mean.
– It's not malice, it's pure truth, we'll talk on the spot anyway. Do you have time today?
– I do, I'll be at home from 19.
– Okay, I'll be there around 20.
Without letting me answer, she hung up. I was home before 7pm so there was some time left until the meeting. I kicked off my clothes and headed for the shower. When I walked into the bathroom naked, I heard the sound of the phone, Ania called. Well, after the meeting, I thought when answering the phone.
– Hi, are you home?
– Yes, I'm going to take a bath.
– Oh, great, I'm at your place in a moment, I finished work later, so there is no point in hitting home.
– Okay, then I will leave the house door open and go to the shower. Make yourself comfortable.
Quickly running naked in the living room, I poured two glasses of wine and ran to the shower. The shower was very nice, I enjoyed the feeling of hot water when I heard a knock on the bathroom door.
– I'm already.
– Ok, nice.
I reduced the stream of water to hear what he was saying.
– Have wine poured there, help yourself, I'll be there in 10 minutes max.
– Great, but I have to go to the bathroom. I need to pee.
– Okay, I'll be finished in a minute, wait for 3 minutes.
– I can't stand it, can I come in?
– You can.
– Great thanks.
Quickly, without fuss, she lowered her pants and began to pee.
– How naked you are 🙂
She pissed quickly and stood next to her with her pants still lowered.
– I also need a shower.
Saying this, she slipped panties and pants over her bottom. I saw her naked pussy for a moment and my cock twitched, which did not escape Ania's attention.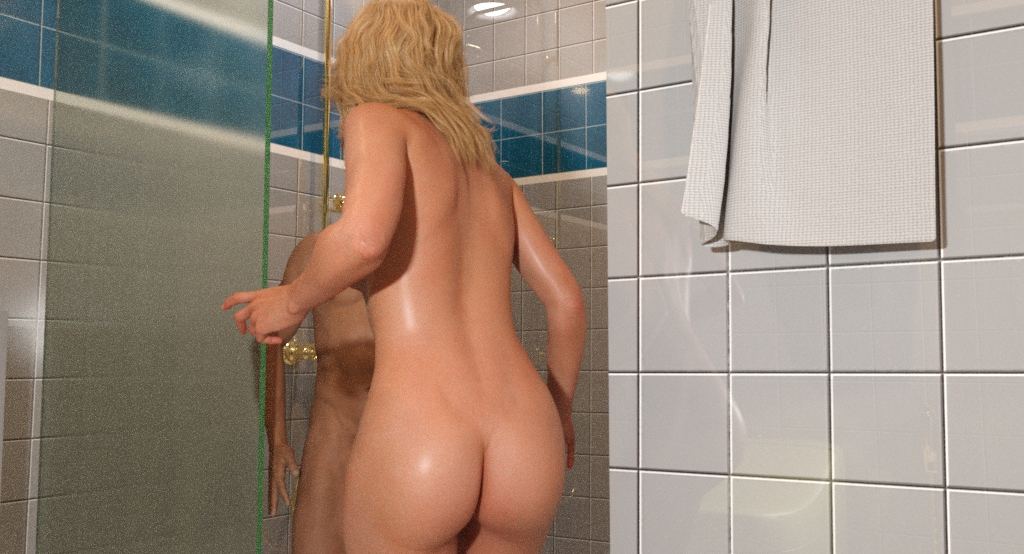 – Hmm, you got excited.
– You stood with an appetizing pussy in front of a naked guy.
– It is. I was serious, I need a shower too.
– Then jump in.
– You know the rules. You know there will be no sex. Approx?
-Approx. I know, we've been through this before.
– Cool.
She quickly took off her clothes. It was only now that I saw her naked for the first time. I've seen pussy and thighs before but pretty much nothing else. Now she was standing naked, pressing into the paddling pool. She looked very attractive. She had a convex, firm bottom and small breasts, and I like such chicks. My dick stood as tight as possible. She looked at him
– You have a nice dick.
Turning her back as if rubbing against him by accident.
– Will you wash my back?
– Approx.
I lathered her back, washed it very thoroughly and slowly hooked her thighs. I wanted to wash her plump buttocks too. Without a word, I put the sponge down, poured the gel on my hand and touched her bottom. At first, I only washed the bulging buttocks, but I was so horny that I did not forget to touch her groove. Ania didn't react, so I continued washing my way from behind to her pussy. I could feel her wet pussy, how soft and delicate it is, a wonderful gap between her labia. I knew it was over, I didn't want to spoil the moment.
– Maybe the front now?
– Okay, it's just a bath.
Her answer was banal and redundant, she probably wanted to explain herself to herself. I was washing the sponge of her shoulders and the lovely little breasts. The sound of the water drowned out my excitement. The blood was bubbling inside me, I was horny to the max and proud of myself that I wasn't doing anything else – I'm not crossing the barrier. I washed it thoroughly without avoiding my pussy, and with my soapy hand I penetrated the outer areas. I could have done so long, but I knew I should stop.
– Well, then you're clean, I said.
– It's you now.
I felt her gentle hand. First on the cage and then on the dick. She just washed it, but her touch excited me to the maximum. She didn't comment on my erection anymore. She was washing every part of my body with concentration. She lightly peeled the skin off my cock.
– You have to wash it there too.
I thought he was going crazy. I couldn't stand it and grabbed my dick. I started jerking myself in front of her. She moved away a little and turned the water off. She leaned against the wall, parting her thighs and without a word she watched me masturbate. I saw her pink pussy that I just washed. I was jerking off my excitement. Ania put her fingers into her mouth licking them like a tasty dick. When they were moist, she slipped them into the buttonhole, she stuttered softly. She masturbated looking at me. After a few minutes, she finally said:
– Come on. I want to see you cum.
Saying that, I saw her fingers go deeper into her pussy. She stared at my crotch with half-closed eyes. It didn't take long, and after a while I shot my sperm straight at her. Some of my semen fell on her thighs and the hand she was masturbating to. Strange tensions passed through her body, yes, I think she was just climaxing. She was touching her pussy for a long moment, but with less and less intensity. Once I knew it was over, I picked up the shower to wash my sperm off.
– Leave it.
She smeared her hand over her body
– It's a souvenir. But you're the devil, what did you make me do again? No words for you.
– I?! – I asked surprised.
She smiled, amused by my surprise.