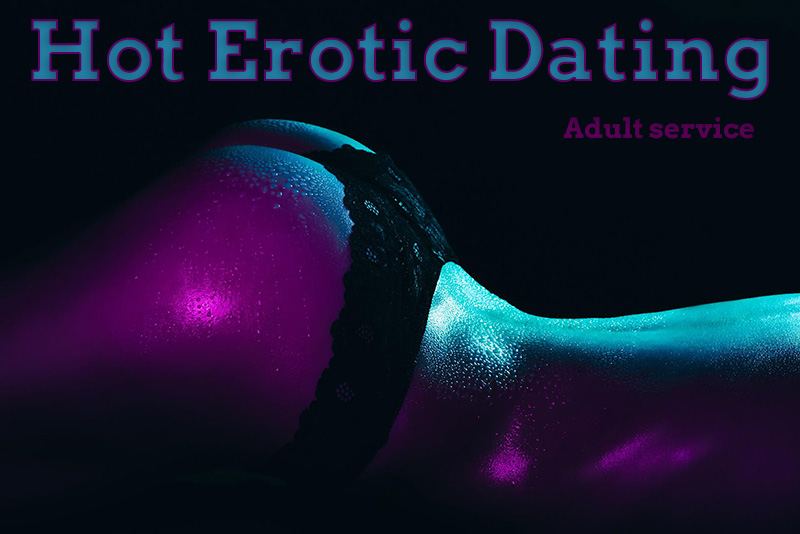 Threesome Sex.
We didn't see Ania for many days, we did call each other, but there was no time for a meeting. From time to time, Kaśka even called asking me how. The days grew warmer and the day longer. A person was awakened with the will to live, spring energy.
After a dozen or so days, we agreed to an evening drink together with Kaśka. Ania told her that Kaśka was stubbornly trying to meet.
I prepared a fairly hearty dinner, a few bottles of wine, and waited for the girls. As usual, they came at a different time than we agreed and as usual they were laughing, full of energy and, as it turned out, very hungry.
The dishes on the plates disappeared quickly, I heard a few compliments that he cooks well for a guy. I swallowed the supplement "for a guy" because it was very nice and fun. Kaśka did not embarrass me anymore, as before, we "connected" a bit. A situation that can be remembered for many years.
It also turned out to be trustworthy, what was happening in these four walls never went anywhere. No rumors had come out, she was definitely not a gossip.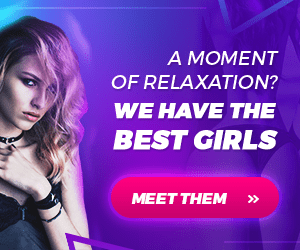 We drank wine, talked about our favorite movies, shouting over a bit. We were bantering who had better film taste.
Ania had a hard day, so she wanted to lie down on the sofa, but since the apartment was small, there was only one armchair and there was no place for another.
– Then let's go to the bedroom – Kaśka suggested. Ania will lie down there and there is a place to sit.
This is actually the best solution. Ania also accepted the idea, we took glasses and a bottle of wine. She lay down on the bed, where there was room for practically 3 people. Kaśka sat down on the armchair despite my suggestion that I could sit down and she would lie down.
I lay down next to Ania who rested her head on my shoulder and we continued the movie themes. Finally, we agreed to go to the cinema together. However, which film could not be determined, each had a different proposal.
Ania has stopped speaking for some time. I thought that she was tired, so in a low voice I continued talking with Kaśka.
At one point I felt Anka put her hand on my crotch. It took me out of the ongoing discussion. I looked at her slightly surprised.
– I can not?
– You can. – As I said that, I felt how I was getting on.
– I can see that I can feel it is growing.
She opened my pants and reached for my underpants. After a while my dick was in her hand. Kasia watched this scene in silence. Ania, holding my cock in her hand, said
– Feel free to come here.
Kaśka uncertainly approached the bed and sat down next to it.
– Come here.
Kasia moved closer to us, I shifted slightly to make room for her. Ania took Kaśka's hand and put it on my dick, which immediately twitched even more.
– But you said… – Kaśka began the sentence.
– But we're breaking the rules. Anka interrupted her.
Kaśka at these words leaned over and took my dick to her mouth, licked it and pulled it. Ania watched touching my cage.
– Undress. – She turned to Kaśka, who without a word and with a little satisfaction began to undress.
She was quite slim, had small breasts and a shaved pussy. The first time I saw her naked. Ania kissed Kaśka on the lips when she came back completely naked.
– Don't worry, sit on it.
Kaśka sat on me without a word and started riding me. I was very excited, she was quite loud, she was experiencing every entry into her wet pussy. This is the first time I have experienced such an immediate reaction. She was groaning from the very first move.
Anka got up without interrupting the observation, quickly undressed and came back to us. She started kissing and caressing me, Kaśka rode me rhythmically and moaned louder and louder. I felt him go deeper and deeper. Her movements were chaotic, I couldn't focus too much, she was squirming, slowing down and speeding up, not even letting Anka get too close to me. At one point, she slipped off me and lay down with her hands between her thighs. I was surprised once again, I had never seen such a reaction before.
– What is going on?
– He seems to have such an orgasm.
Saying that, she undressed me to the end. After a while I felt that my cock was in her pussy and now she starts riding me. However, it was different sex, calmer and gentler. Ania closed her eyes and experienced in her own way, every entry of my penis into her body.
At that moment, Kaśka came back to us and started licking Ania's breasts, who, torn out of pleasure, repaid with a kiss.
After a few minutes, Ania wanted to change my position, she left me and at that moment Kaśka even threw herself at my dick licking it, she also took care of my testicles. She licked her tongue reaching deeper and deeper under them. I felt he was almost touching my anus.
After a while, Ania unhooked her bottom, suggesting that she wanted it from behind. I stopped these pleasant caresses and grabbed Anka by the hips and started fucking. She breathed much louder, Kaśka supported us with caresses, licked them both, my testicles from behind and Ania on foot. It was very nice, Ania was sticking out and stuffing herself on the dick more and more.
After a while, Kaśka assumed the same position next to Kaśka, showing her asshole to fuck. I entered her, and as before, each thrust made her moan. Now I knew, this is how he gets involved, this is how he experiences. Ania kissed her lips saying:
– I told you he was good.
– There it is. Kaśka replied. – Pushing my bottom against my hips.
After a while I realized that it was time for a change, Ania was still ready with her ass exposed. I started to fuck her hard and deep, but tried to contain myself not to fire up too early.
Kaśka still wanted to, because she waited without changing her position. I was changing the buttonholes every now and then. I fucked as I wanted and as much as I wanted. They waited their turn, their slits were still moist.
I had the sight of two chicks with their asses stuck out willing to fuck me.
After an hour I felt a bit tired so I lay down on the bed.
Girls served themselves, shared my cock. They rode me at the pace they wanted. I saw that they are slowly getting fed up with fucking, so Ania took the cock in her mouth, sucked it deeply and Kaśka was taking care of my testicles. She licked them, teased her tongue as she lay between my thighs.
The dick disappeared completely in Ania's mouth every now and then, and Kaśka apparently wanted to lick a lot more, because she pressed her tongue under my testicles. I lifted my hips slightly and felt a tongue against my anus. She began to lick it, trying to push it deeper.
Kaśka, seeing that I was coming, pressed her tongue into my hole. I knew that too much of it and I would not be able to do it anymore, I shot it straight into Ania's mouth. I felt that there was a lot of sperm, she had her mouth full. She swallowed the sperm and lay down next to it. Kaśka was not very satisfied, despite the fact that she had two orgasms, as she later informed us about it.
– It was awesome.
– No. – Ania said – there is only a problem.
– What?
Finally I spoke up. The first thought that flashed through me is bad that it has come to this.
– Well, which one will you marry? Ania said, laughing.
– You're crazy.
We all laughed out loud.