Sex with a friend from work.
I work on the production line of one of the companies that have been established in recent years. Good work, but little time for friends. You know, the pace is good and the breaks are short. However, I noticed that one of my friends "caught my eye". In fact, it turned out to be very specific and after a short conversation she invited me to her place. A colleague from work did not blame it, suggested a sex meeting. I admit that I was pleased with such a clear presentation of the matter, which is why I did not refuse such a proposal.
As it was appropriate, I was there on time. She lived in a small studio apartment. Modest, but quite neat. Already at the door she greeted me with a kiss and the closeness of her body. Why? First, she started rubbing against me like some kitten. Second, she whispered a few spicy words. My inhibitions disappeared and we quickly got down to business. We immediately took off our clothes. She had nice breasts and shapely buttocks. I can't say that she wasn't attractive, her body was perfect and she knew exactly what she wanted.
DIDN'T WAIT ANOTHER:
"Fuck me" she said softly, her voice excited.
– but suck me off first!
After these words, I firmly tilted her head towards my crotch. I wasn't surprised when she freely knelt in front of my cock and began to lick it. She was doing it too gently so I pressed her head down more until all the cock was in her mouth. She understood what I wanted, so she started sucking him harder. She put it all the way to the tonsils. I held her by her long blond hair and pressed her face even tighter against my crotch until she choked at times but didn't protest. On the contrary, you could feel her strong excitement.
I figured it was time to change positions. I grabbed her arm and pulled her over to the sofa that was in the center of the room. As soon as we were next to her, I grabbed her hips and climbed into her wet pussy from behind. I fucked her hard from the start, the movements were deep. My body pressed tightly against her buttocks. She leaned against the back of the sofa, pushing her butt towards me even more. Her hands were pressed tightly together, as if she wanted my thrusts to be deeper. I fucked her like that for 20 minutes and finally wanted to come.
– I'm about to cum
– I said loudly slipping my dick out of her pussy.
FINISH:
She swiftly turned towards me and crouched right in front of my cock. I held it in my hand, beating my horse in front of her face. She opened her mouth wide and stuck out her tongue waiting for the nectar from my stick. You could see he liked it. Seeing her mouth open ready for my seed and her submissive gaze staring at me made me fire quickly. The first spurt of sperm hit her mouth perfectly. Her tongue turned white with a milky thick liquid. The sperm was still gushing, flooding her face. I finished and she got up and brought a towel which I used to wipe my dick off any leftover sperm. As she walked with the towel, drops of sperm fell from her face to the floor. After wiping off my cock, I gave back the towel. She wiped her face with it. After all, I think I have a sex friend
– I thought smiling at her.
– I guess we'll meet again? She asked as if reading my mind.
"Sure," I said with a smile.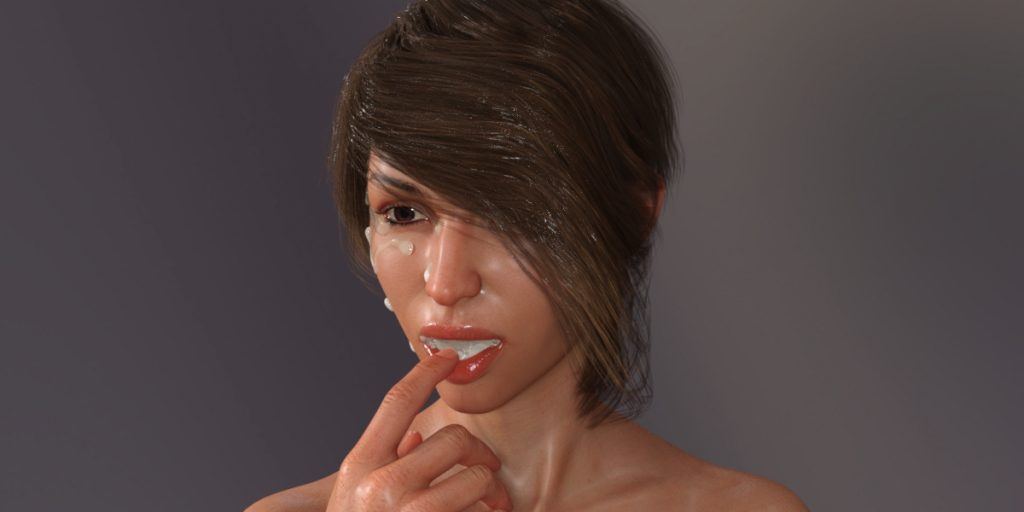 I think everyone will confirm that such a friend from work is a treasure.