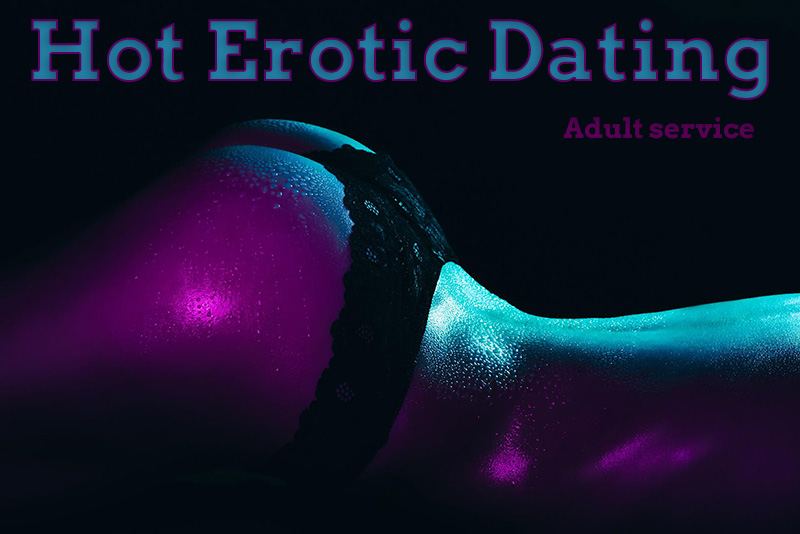 Evening visit
When I heard the knock, I was a bit surprised, it's quite late, and it's Saturday, and someone is knocking on the door. I thought that a neighbor had a problem, but when I opened the door I saw a friend with whom we see each other once in a while.
– Hi! – I greeted her with a smile
She stood on the threshold.
– You are alone? She asked uncertainly
– Well, as always. – I muttered a bit sarcastically, because in fact I rather spent the weekends alone and I didn't know if it suited me or not
Can you? She asked with the same uncertain voice as the previous question
– Sure you can. I replied cheerfully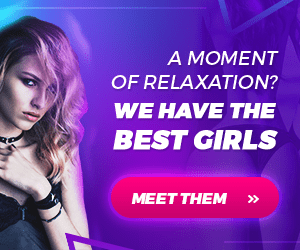 Monika entered without a word as if a bit sad.
– I bought wine, will you have a drink with me? She asked, taking a bottle out of a large bag
– Why not, gladly.
– Or even two, I have to flood my body today and I thought maybe with you.
– Sure I can? She asked to be sure
– I was really happy to see you, I generally sit alone with a glass of wine.
– Do you drink too? She asked in a slightly more confident voice
– Maybe I'm not drinking, but I'm sipping something slowly.
– Oh. She murmured, the disappointment in her voice
– However, if you have two bottles of wine and the third one is open, you can get drunk. – I summed up cheerfully
– Pour me then please. She said decisively
I took a second glass from the bar and handed her a moment later a full red wine. She took a long sip and looked at me with a smile.
– Tasty.
– Yes I know. Almost, I only drink it. – I replied glad that she likes it too
– Okay, what happened?
I asked because a lot must have happened when she burst into me. We knew each other well, but without exaggeration, we've never seen each other better with our friends. As a matter of fact, we were friends and we talked "a little" more than once, but Monika did not react, so I asked again.
– What's up? Something happened?
– Does not matter. I don't want to talk about it, I want a drink today, can you not ask?
– I can.
To be honest, that was fine with me. I thought it was probably a quarrel, a breakup, no
I wanted to hear hysteria all evening. Today I just wanted to relax and not listen to other people's problems. Monika had an empty glass so I refilled it quickly. She drank it almost in one gulp.
– It will fly away. – I thought
– Slow down a little. I said with a smile
– I don't want to slow down! She replied quite loudly, and I realized that the alcohol had done its job
– You'll get drunk and we won't talk.
– The guys just want to talk! Or maybe you should fuck more than talk!
Ooooh, I guess that's what she had to argue with the guy about.
– Excuse me. You can pour me because I don't have one anymore. She replied a little more politely
– Maybe a little less? I asked carefully
– Not less, but more. She said with a raised voice
I poured the whole glass again. I thought that from the evening together it was rather thread, but maybe it will fall asleep faster.
– Fuck, it's hot in here. She murmured
– Turn on the air conditioning?
– Don't turn on anything.
With some awkward movements she took off her blouse. She was wearing a bra and pants.
– Well, better now. She said triumphantly
– You got a little drunk.
I said with a smile. She looked at me soberly.
– Pawełek is not wine, before I came here I had a few drinks in the club.
– Well that explains it all. – I laughed
– Still hot.
After a while, her pants were on the floor. She was sitting next to me in only her underwear.
– Better right away. She laughed aloud.
She leaned against my shoulder.
– You've always been attracted to me.
– Oh. – I muttered
– Seriously. It's not because I'm drunk and today, despite my desire, no one fucked me. Several times I wondered what you are in bed.
– Oh. I muttered again, didn't know what to say
– There is no need to think how you can check.
She said it quieter, and her head moved off my shoulder to my crotch. She put her head on him. Despite the thick pants, I felt her lips searching through my pants for my penis. I stood up quickly so it wasn't long her mouth had to look for him. I felt my lips hug him through my jeans. I leaned back, leaning against the couch.
After a while, I felt Monika unbuttoning my pants and tilting my shorts back and my dick jumped out of them, springy and very hard. She did not take it in her hand, it disappeared in her mouth. She squeezed it all over, held it there for long moments, I felt so good that I pressed her head even tighter. Not only did she not object, but she pushed him even harder.
It was very nice, I reached for her bottom, touching it gently. She accepted my touch, pushing it slightly out. Meanwhile, she pulled my dick out of her mouth so that her tongue took over my head. I tried to reciprocate by reaching for her pussy, but she pulled my hand away and whispered barely audible:
– only you today, I don't have the strength to fuck me today.
She smiled slightly and went back to the blow job. After a while, she paused and looked at me, adding:
– you can fuck me tomorrow however you want.
– Approx.
I closed my eyes and felt the pleasure of the blow job. I could feel her wet tongue touching her head and her lips that were hugging my cock every now and then. I knew that I would not be able to endure such blowjob for a long time. It was very enjoyable and knowing that nothing else would be going on today I just wanted to cum in her mouth. After a while I shot straight into her mouth as she held him deep, very deep. She didn't pull it out when she felt my sperm, just pressed my cock harder almost into her tonsils, and I was flooding her throat with sperm. When I was finished, she didn't take it out of her mouth. Her tongue circled on my dick, she licked it as if she wanted to lick every drop of sperm.
After a few minutes my dick was sticking out like that, and Monika took it out of her mouth.
– I can go sleep? She asked with tired eyes
– Sure. I replied pointing to her bedrooms
– Too much alcohol, but it was nice. – she added
Without a word, she got up and walked towards the bedroom. Looking at her firm ass receding, I wondered if she would change her mind about sex in the morning.